What's a typical day like for you as a technical designer?
I came into my internship not knowing a lot at all, but right from the start I felt appreciated as a person over what I knew.

When I was an intern I was mostly an artworker. That meant producing technical design packs for clients and getting them out of the door as efficiently as possible. Now I'm back in a more technical design role. I'm still involved in producing the packs, but I now have greater ownership over the design concept, the technical intent, the fixings and so on.
My role is a lot more detailed than before. There's a lot going on day to day! There are so many different projects and each project is different. I do a lot of plans: figuring out where signs should go in the building. This involves taking our Wayfinding Design Director Alison Richings' work on strategy and implementing it in the design plans. I liaise with architects and clients to check they're happy with the strategy, as well as visit sites.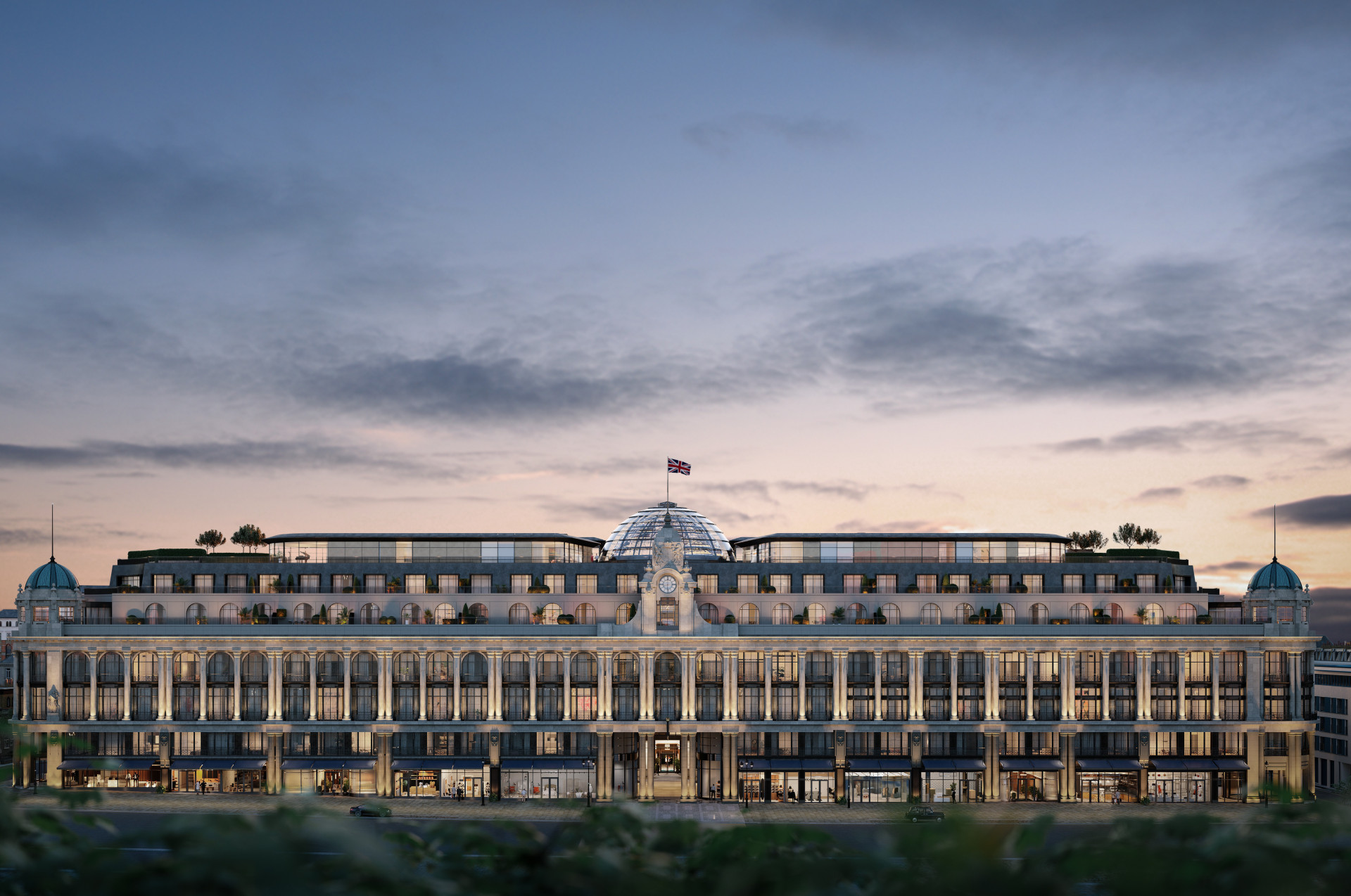 What stage of a wayfinding project does your role come in?
My role is to take the designs the creative team have created and develop them further to see if they are practicable. What's nice about it is that we can give these design details proper love and attention.

That usually involves making and testing prototypes and getting as close to the initial intent as we possibly can. It also means that we can try to make it cost-effective as well. I'm learning all the time about materials and what works best, and I always know I call on our Technical Project Manager, Pedro Barreto, for advice.
But I'm definitely an all-rounder! Sometimes I get involved in the concepts. When it comes to the design development, I give it another layer of detail, and then when the technical stage comes in, I make the full realisation and get it ready for prototype. Over time, my role has evolved to cover strategy, concept, design development and technical. I'm not overly involved with the strategy stage, but I will be in meetings with clients to get their feedback on sign locations and finishes. I'm there from the beginning, so I get a feel for how the client works and what they expect from the concept and design development.

When doing technical design packs what do they tend to include?
Every project is different. Generally, I'll locate the signs on plans, produce the technical pack with specifications, materials, and finishes - everything a contractor needs to make the signs and put them in place. It also includes a sign family - all the signs throughout the site. Then it goes into more detail. It will have a visual of each sign, a specification for each sign, and a positioning guide. We also model and render our signage (create realistic 3D models), to give an accurate representation of the final product to the client prior to manufacturing.

What are some of the challenges when doing the technical designs for projects?
Different buildings present different challenges. We have to create a product that not only fits the built environment but adds value to what's already there. Architects have clear visions for their buildings, so what we do has to respect that.

There are lots of considerations to make. In a new building, that could be from an aesthetic point of view, or in a historic building, it might be technical aspects like not being able to mount signs on stonework or brickwork. Another challenge is taking people's ideas and making them happen. And that's also what I enjoy most about the job. How to work something out mathematically. How is this sign going to work?

What has been your favourite project so far and why?
My favourite was designing signs for an international football stadium in Qatar (for the 2022 World Cup). I love football so I was keen to make something I might see on TV one day! Also, the complexity was extremely challenging. I'm pretty sure it was the biggest sign we've designed and the biggest we've modelled in Solidworks – so that was a great achievement for me. I really enjoyed the problem-solving aspect of it, and then seeing it all fall into place at the end was great.

Where was the last place you got lost?
The last place I got lost was Snowdonia last year. Somewhere you don't want to get lost! We reached the top and it suddenly went pitch black. So we got about halfway down, and the map on our phone told us to take a route through a waterfall! If only I'd had a 'real' map with me...