How did you get into wayfinding and project management?
One of my first assignments at a consultancy firm in Singapore was to work on an airport project in India. I soon learnt that in an airport, an effective signage and wayfinding system is essential to ensure passengers can board their flight without delay or stress.
With my background in architecture, it was instinctive for me to understand and analyse the space and passenger flow. I worked with the project team to devise a strategy to optimise the user journey path in an easy and understandable way, and I really enjoyed the process.
I soon realised that I could positively contribute to this field – wayfinding seemed to come naturally to me! So I decided to pursue a career in it and set myself the goal of becoming a wayfinding expert.
My Master's degree in project management enabled me to appreciate the end-to-end delivery and management of wayfinding projects. And, of course, that led me to Endpoint.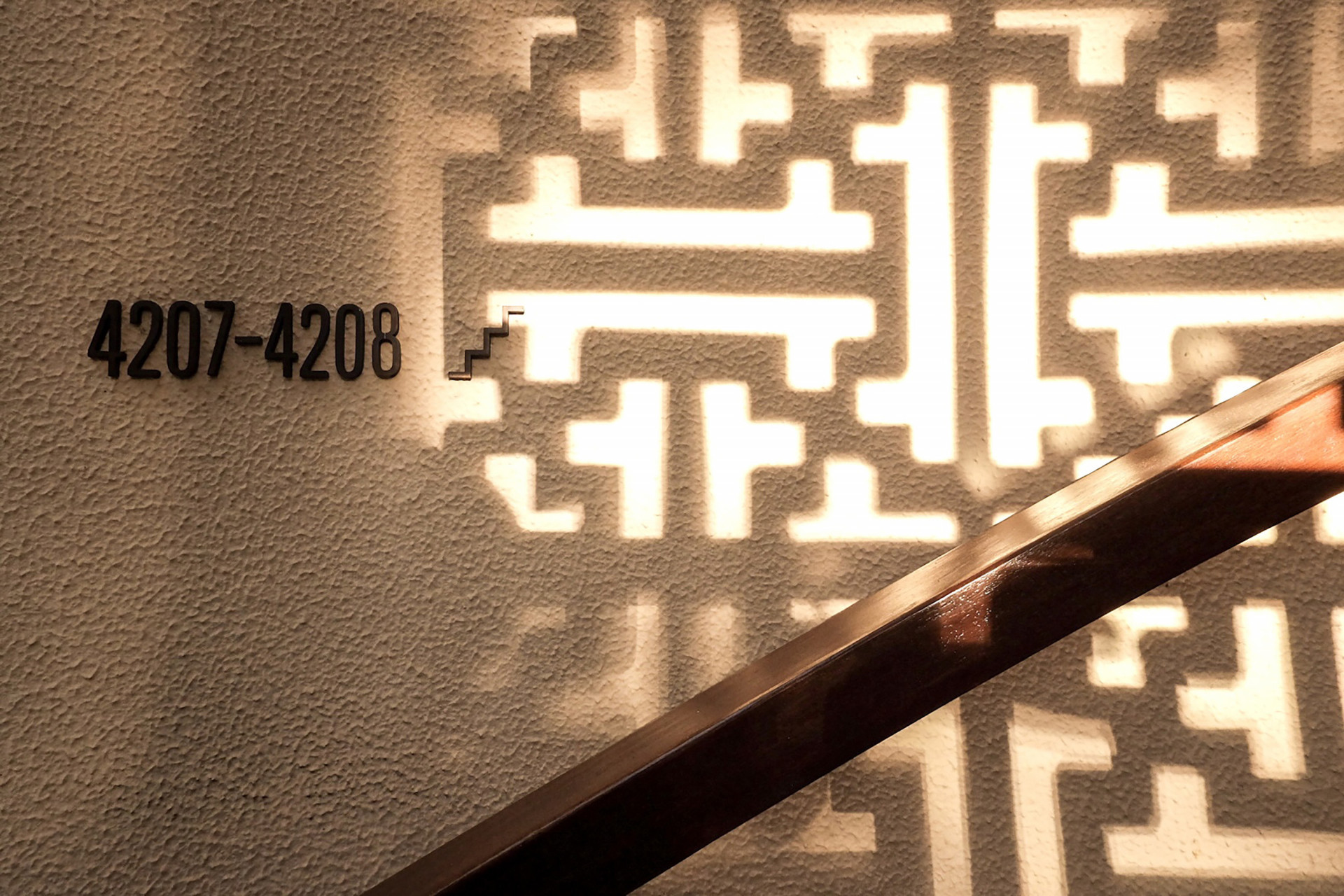 What's a typical day like for you at Endpoint?
My typical working day starts around 7am. I take a quick look at my calendar to check on the meetings, and organise my day's activities. I reach the office around 9am and prioritise important emails in my inbox.
My daily activities at Endpoint involve every facet of project management, from planning to execution. I'm responsible for overseeing the project status by monitoring the budget, quality of deliverables, and timeline.
Most of my day is spent managing communication with clients and consultant teams. I also direct the assigned project resources to ensure that the outcomes fully meet the client's expectations. In addition, I work closely with signage contractors for the successful implementation of the project.
What's the most challenging aspect of your role?
My role demands managing and overseeing a broad range of projects. I enjoy the challenge that each project brings, because no two are ever the same.
Each project has different dynamics in terms of scope, timelines, scale, and complexity. Tackling the challenges that come along the way requires out-of-the-box thinking. I like the process of collaborating with different design consultant teams to work towards a shared goal. The most rewarding part is seeing the end product implemented on-site and the client's satisfaction with the quality of work.
The most challenging part of any project is managing the client's expectations. Sometimes it can be a daunting task because it involves collaborating with people who have different characteristics and priorities. But I believe the key to handling it is by establishing effective communication, building trust, and delivering consistent quality products. This not only strengthens your brand's reputation, but it also results in new business opportunities.
Where was the last place that you got lost?
Not long ago, I was lost in a street in India whilst driving. I was relying on GPS to navigate to my destination, but the GPS let me down. I was going in circles without getting anywhere!
This event made me realise that sometimes sticking to the conventional way of navigation – using landmarks as identifiers and looking at street signs – is more reliable and effective than technology-driven tools. It's easy to forget that our ancestors have survived for tens and thousands of years without Sat Nav and GPS!