A diverse and talented team with incredible clients
Endpoint Singapore – like Singapore itself – is truly multicultural, with perspectives and insights on wayfinding shaped by respective cultures. With team members from India, Singapore, China, Malaysia, Indonesia, and the Philippines, each person brings a unique set of skills, experiences, and knowledge to the table. This creates a dynamic environment that fosters creativity, innovation, and problem-solving.
Our team has over 15 years' experience in the wayfinding industry. They understand the importance of seamless integration between aesthetics and functionality, ensuring that our designs not only captivate users but also deliver exceptional usability.
In March 2023, we promoted Krati Jasoria to the role of Studio Director, Singapore. As a qualified architect with an MSc in Project Management, and 12 years' experience of delivering wayfinding projects across Asia – Krati was the ideal choice. Not only that, Krati was perfectly positioned to oversee the transition, having previously worked at both Square Peg and Endpoint.
One year on, Krati and her first-class team have become an integral part of the Endpoint family. They enable us to deliver wayfinding solutions across Asia, including countries such as Thailand, Vietnam, Indonesia, the Philippines, Cambodia, Malaysia, China, Hong Kong, and South Korea.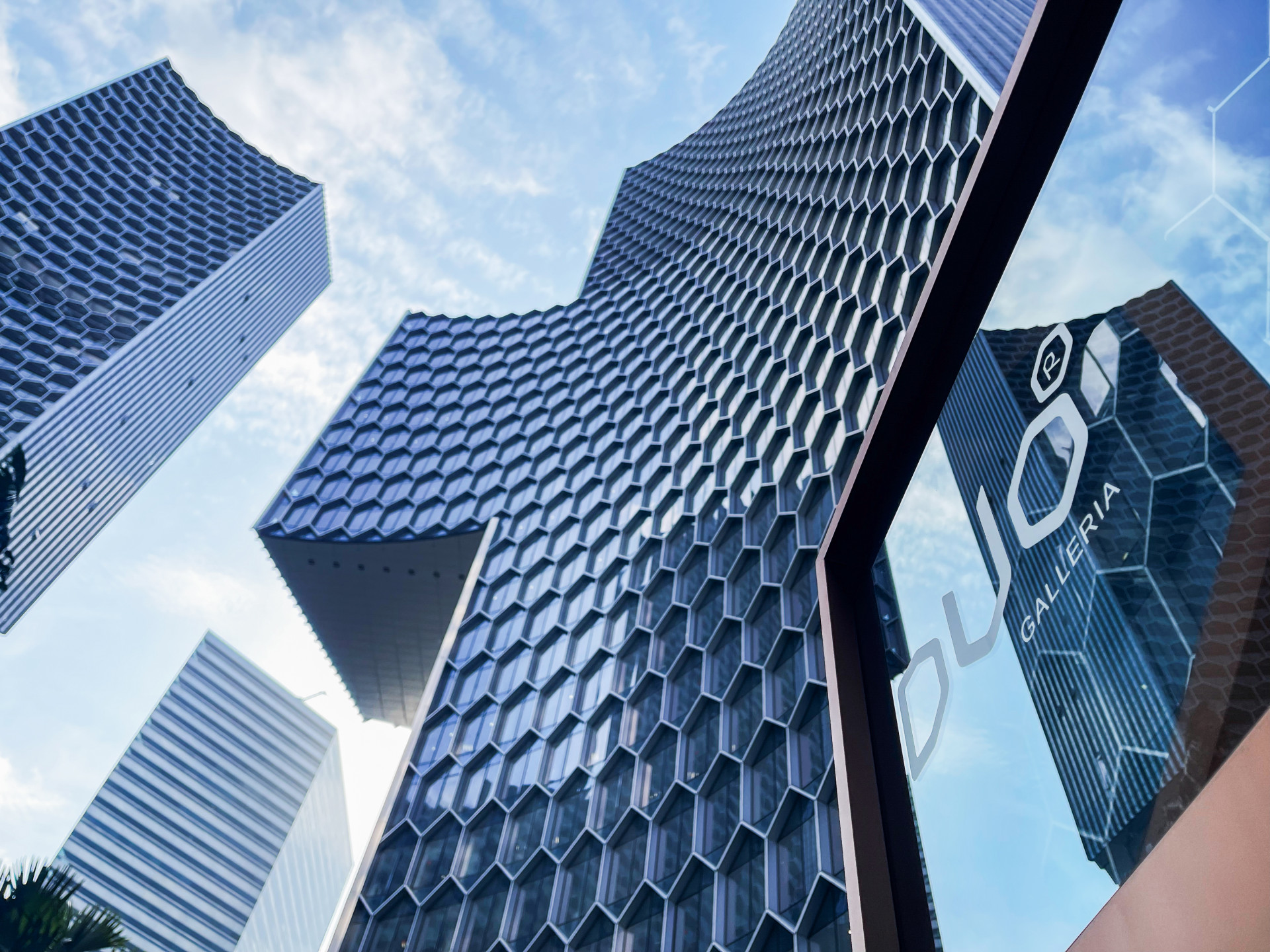 A growing portfolio of partnerships and wayfinding projects
Like our studios in London and Dubai, Endpoint Singapore actively collaborates with architects and various project stakeholders to design strategic wayfinding systems and signage that align perfectly with our clients' objectives.
We have established strong partnerships with renowned architects and consultants, including DPA, Aedas, Surbana Jurong, CPG Consultants, and SAA Architects. Additionally, we work alongside leading developers in the region, such as Perennial, Frasers, JLL, Mapletree, Four Seasons, MBS, Reliance, and Prestige Group.

The projects our Singapore team is involved in span across Asia, covering a diverse range of developments. From large-scale mixed-use developments in Malaysia to the tallest building in Singapore, luxury apartments and retail malls in China, and multiple tech parks in India.
Recently, we were appointed as wayfinding and signage lead on refurbishing an iconic, landmark building in Singapore. The development will completely transform into an inviting mixed-use integrated development comprising retail units, office spaces, medical suites, and residential components. Our team is truly excited about the opportunity to be part of an architectural masterpiece.
As we look ahead to the future, our Singapore team and the entire Endpoint family eagerly anticipate the next chapter of Endpoint Singapore and the opportunities that lie ahead. Currently, our focus is on continuous training to meet the specific needs of the Asia market. We are committed to delivering fast-paced projects characterised by tight schedules and quick turnarounds, all while surpassing our clients' expectations.