How did you become a Technical Project Manager?
I've always had an interest in how things work, how they're made up and composed. Since my early university days, I followed the technical lessons with more enthusiasm than the creative ones.
After working in architecture for several years, work began to die down in the 2008 recession. It was an opportunity for me to rethink the way forward.
I began working with a friend in London who ran a sign shop and I haven't looked back since! Over the last decade, I've specialised in signage, starting as a Production and Installation Operator, Production Manager and now a Technical Project Manager.
What's a typical day like for you at Endpoint?
I like to have my week well-structured and carefully planned. But there has to be some wiggle room to allow for new projects that need technical input or installations that don't go to plan.
My day varies between project managing and coordinating in the run-up to installations. I perform quality control visits to manufacturers, surveys with clients and provide site presence to ensure a smooth process throughout.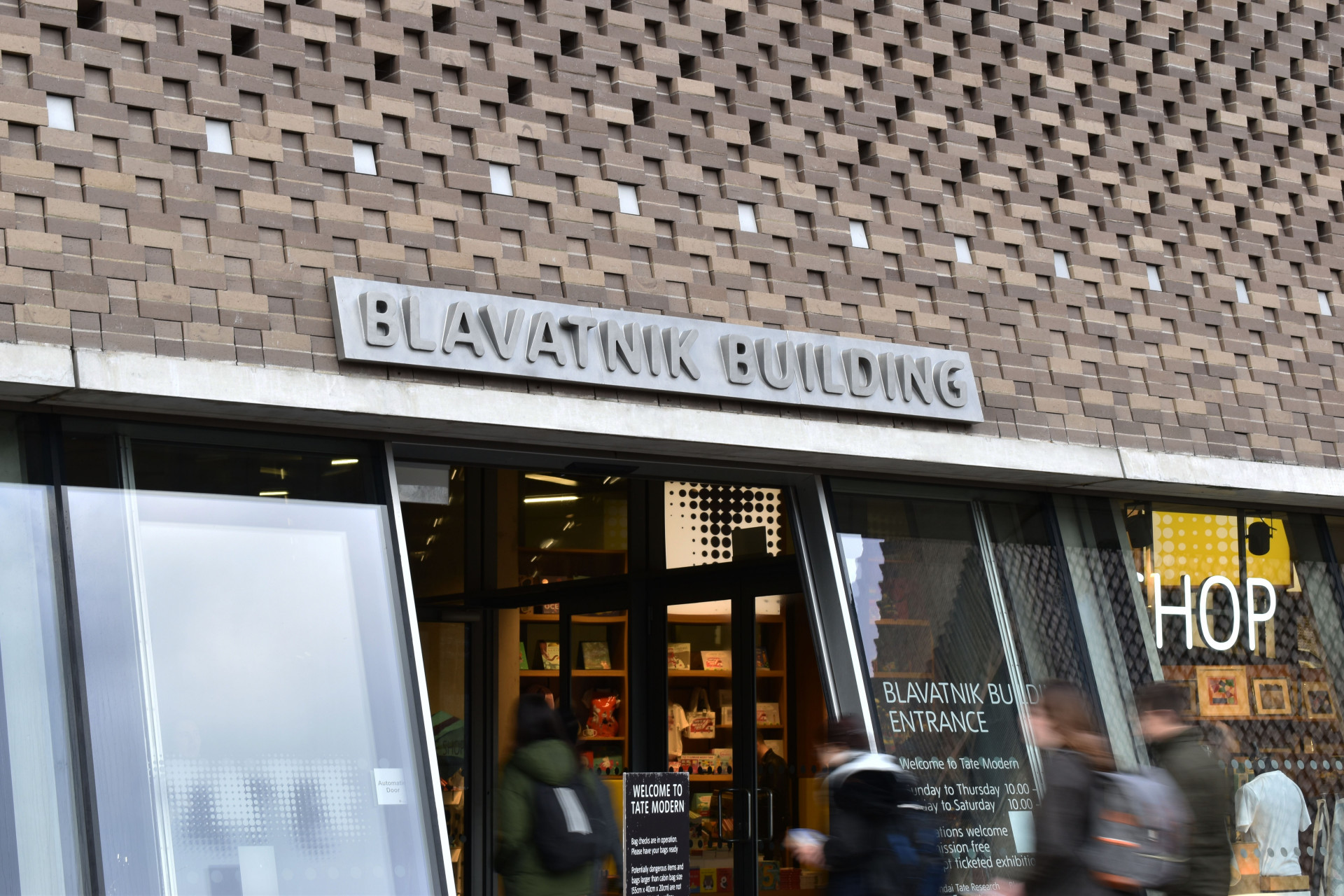 What are some of your project highlights in your career?
One of my biggest achievements and proudest moments was the manufacture and installation of the cast stainless steel signs at Tate Modern's Blavatnik Building. These were monumental pieces of steel weighing several hundred kilos that were lifted by cranes and precisely installed by experts under my supervision. This was also one of my first projects at Endpoint.
What are some of the challenges you experience as a Technical Project Manager?
Managing expectations! It's a real juggling act: I manage the time expectations from the client-side and quality expectations from the supplier's side.
When dealing with suppliers there's always a need to review and discuss fabrication processes at multiple stages to ensure the best quality possible and avoid getting a lower quality product or finish. This is less of an issue with our long-term suppliers, with whom we've created a trusting relationship. However, we still perform regular quality control visits to avoid any surprises.
Sometimes things that often don't seem like issues can become issues. The devil is in the detail. For example, we produced letters that required a hand finish because a machine couldn't achieve the right effect. This took hours of unforeseen production time. My role sometimes requires a careful balance of the client's needs and the suppliers!
Installation is the last stage of work, but my work starts way before then. After the client has made a commitment to the production, we need to get production artwork made and the technical team make that happen. I oversee this process and there's a lot of coordination and organisation.
I always do a minimum of two quality control visits, checking the samples and finishes, taking photos of everything and submitting a client report to keep them updated on the project.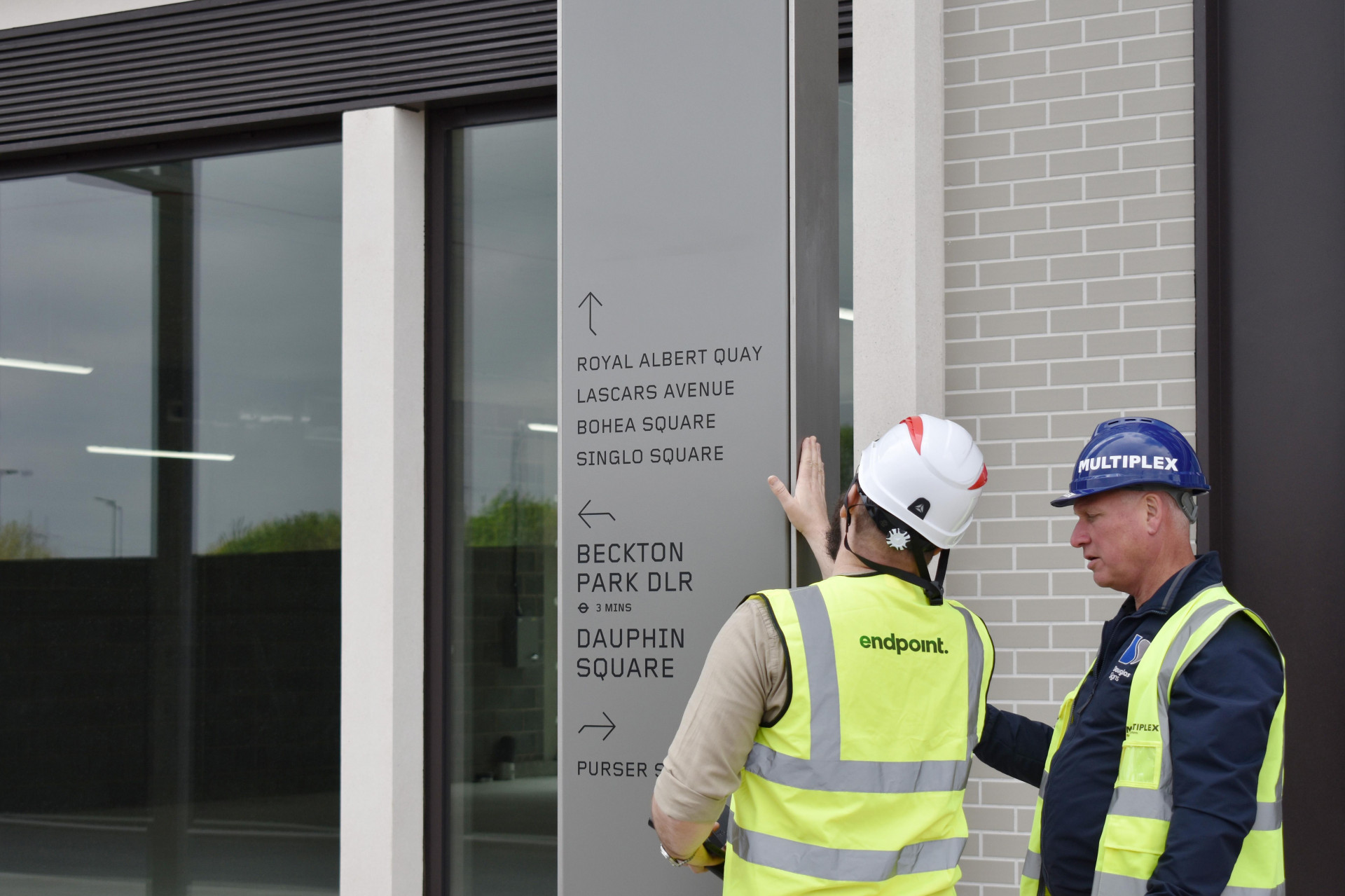 Can you think of a time when a plan really didn't come together?
At the installation stage, it becomes my project and if someone else gets it wrong it's on me!
I guess a typical problem can be accessing a job site out of hours. We do a lot of work outside of normal office working hours, in the evenings and at weekends. This requires coordination with security teams and the right awareness, communication and timings with the relevant parties.
Security can sometimes be an issue. I always pre-arrange my visit with the client but sometimes in larger organisations, the message doesn't always reach the security staff. I've had occasions where I've had to call the client so they can speak directly to security. This can be difficult if it's a weekend or an inconvenient time for them.
In terms of a specific event, I can think of one project where our plan nearly didn't work. We'd got a temporary sign in place using a crane. We returned some months later to fit the actual sign. We knew the exact position required to enable the crane to reach. However, in the time since our previous visit one of the site gates had broken and wouldn't move. This meant we couldn't get the crane into the correct position. The arm was too far away from the wall.
Six hours later, after contacting the gate's suppliers, the client had a difficult choice. Either break the gate at the cost of thousands or pounds or hire the crane for another day at the cost of thousands of pounds. They opted to break the gate!
What's the one thing you must take with you to site visits?
A basic fitter's kit is essential: tape measure, spirit level, masking tape, double-sided tape and knife. I'd probably get away with a tape measure and spirit level for checking but you wouldn't believe how many times the other bits come in handy!
Where was the last place you got lost?
Prague in early 2020. We enjoy getting into random buses or trams and see where it takes us. It's harder to get lost nowadays with smartphones and digital maps but still fun to do occasionally!