How did you get into product design and wayfinding?
As a kid, I always liked designing things, like toys and figurines. I would make rubber band guns out of wood. They're pretty mechanical! I was always interested in how they worked. I loved drawing and sketching, so in high school, I was thinking about doing IT, and I saw a friend in one of the visual communication classes. He was doing all these sketches, and working on his folio. He talked to me about product design, and industrial design and that's when I knew what I wanted to do.

In university, I studied product design and engineering, because I was also interested in physics and science. After my degree, I spent a year in China learning Mandarin and teaching English, which – even with my Chinese ethnic background – was a huge culture shock, but a great and rewarding experience.

Back at home, I worked on a variety of products, from pool and spa equipment to mining equipment, and even won an award for one of my designs. But I wanted to get more into designing objects that the everyday person would see.

I went to London on a two-year visa, and I found a job at a company that did brand implementation and signage. I'd never heard of signage or wayfinding in the past, but I signed up, and it was exactly what I wanted to do. I got to work with different materials, lighting, product design, and a lot of engineering. It was perfect for me!
I had been in London for about a year and a half when I got in touch with Gideon, who told me about this role in Dubai.
What's a typical day like for you at Endpoint, Dubai?
On a typical day, I check what deliverables we have for the week. Then, I plan the workload with the technical team.

We might be working on anything from location plans to hand over to contractors when implementing wayfinding to technical intent drawings for each sign type, ranging from 20 to 120 different sign types depending on the size of the project!
We also work with the design team to help them figure out which materials to use for a particular sign, and how it would be put together. That can involve researching and contacting signage contractors if we haven't worked with that material before. Sampling materials is a key part of my role; to ensure that the client's intent is being achieved.
I'm working on three projects, but within the team, everyone else has their projects that they're leading. We work really well together as a team, and we help each other out.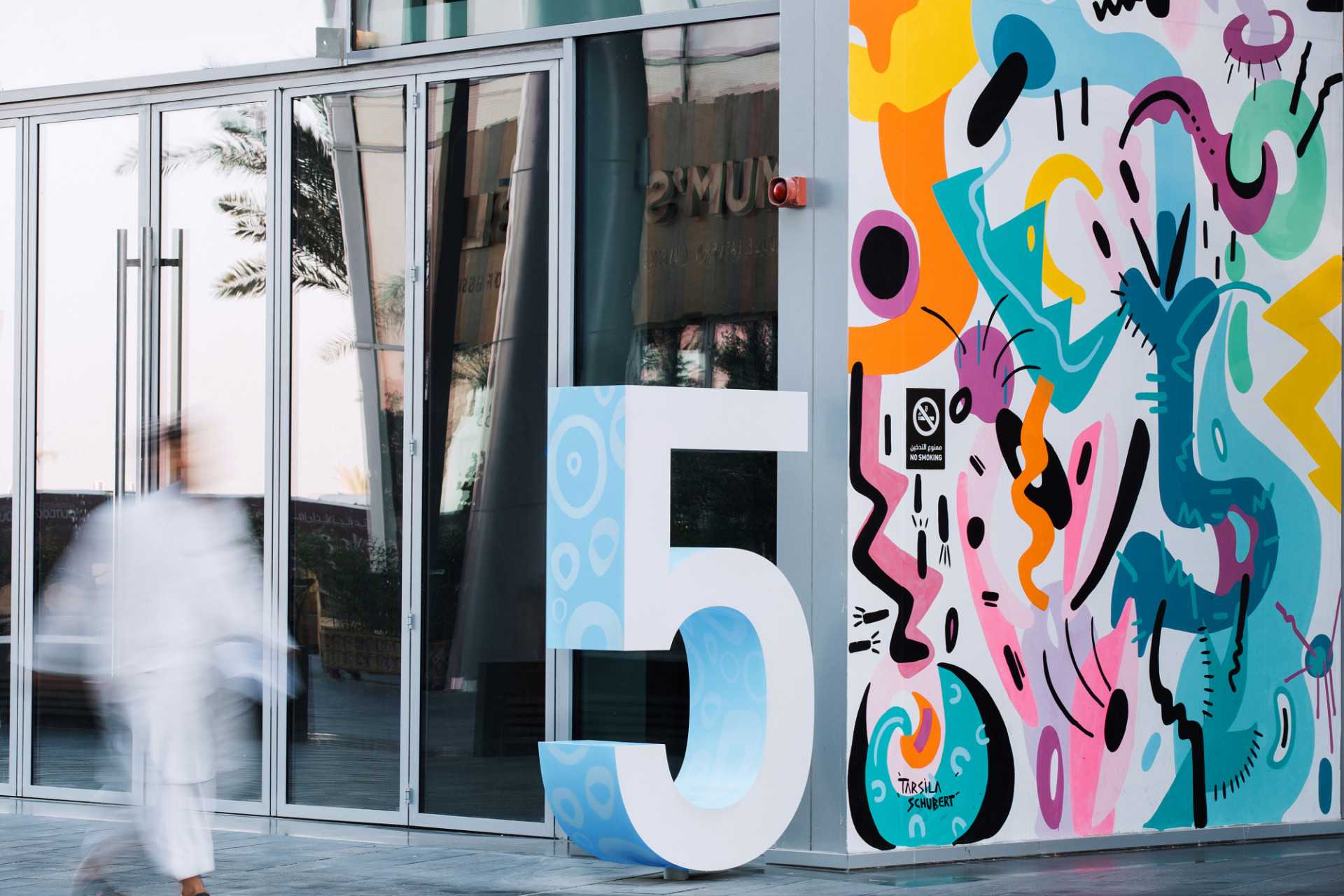 What do you enjoy the most about your role? Of which project are you most proud?
When we deliver a project, when we hit that send button, that's pretty rewarding. All the hard work that's gone into it, and the implementation stage when you see a mockup of your designs. That's also very rewarding.

I'm really proud of the Dubai Design District (D3) project. I enjoyed working on that from design through to implementation. I even had some input on some of the designs. That was really cool to see a design flesh out. Also, the Dubai International Financial Centre (DIFC) had a lot of coordination with the contractors and the client. It was great to see that come around.

A big one that we're doing is a hospital in Saudi. It's the size of an airport. It's quite challenging because of the scale. It's been exciting because you learn a lot about medical terms and how to navigate such a large complex along the way.
I've also worked on several large scale projects – one for a country-wide public transport wayfinding system and another for nine business communities here in Dubai. There were lots of drawings, plans and message schedules to do and both of these projects had the whole team working on it at the same time!

A project I'm proud of is a large 3D logo for an events arena in Kuwait. I oversaw the design and technical specifications. We worked out a way of mounting the sign directly onto the glass facade without visible structures or fixings from the outside.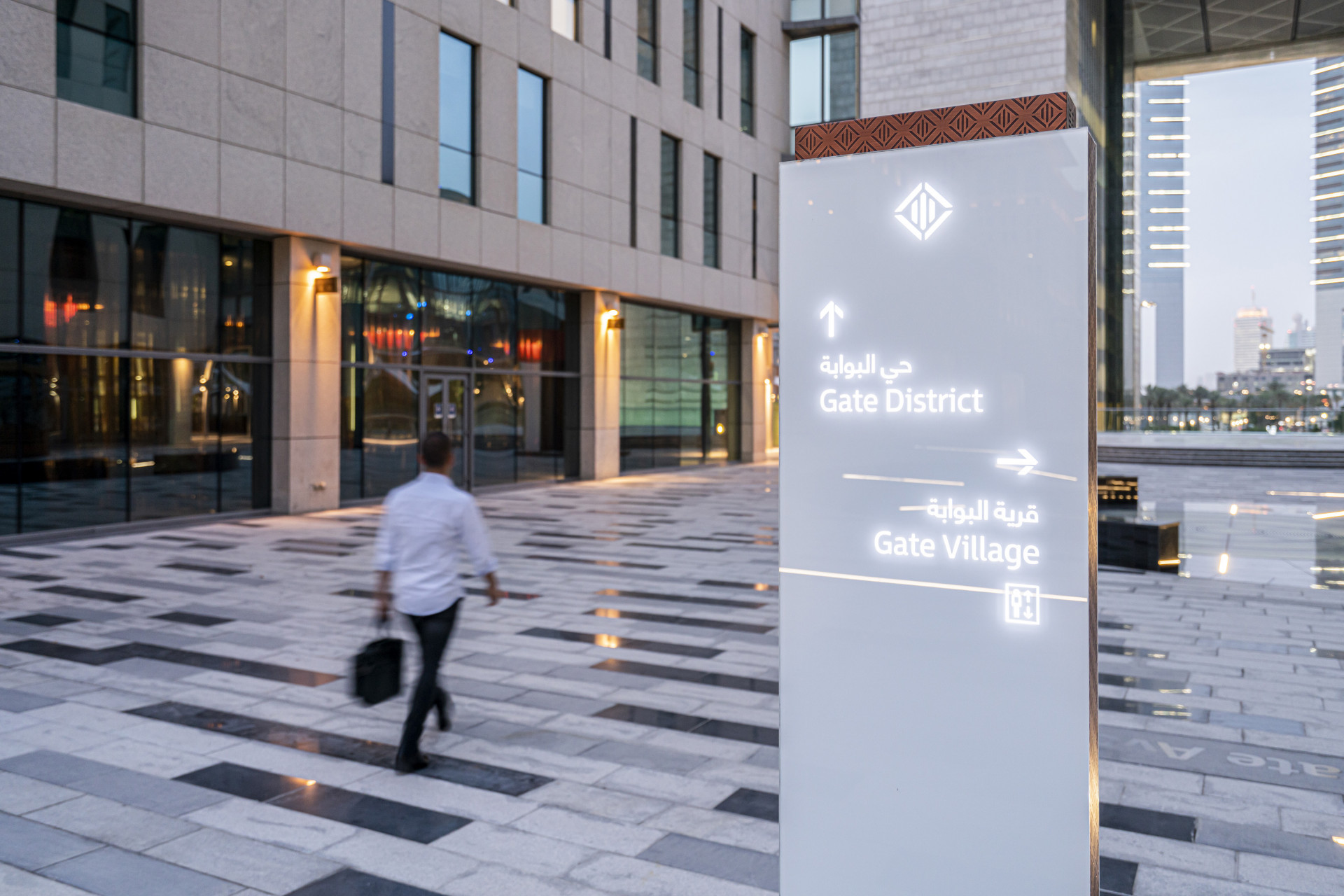 What's been the most challenging part of your role?
Everything! No, it's definitely meeting deadlines for multiple projects that are running at the same time. I enjoy that part, planning the workload and successfully delivering it. It's very satisfying.

With Saudi opening up for tourists, there are lots of projects happening there. There's a lot of projects in that region. There's a lot of big developers in Dubai. So there's always a new hotel or residential building. And there's always something interesting to work on.

I'm currently working on a hotel in the Red Sea. It's barefoot luxury with a more artisanal feel. So the signage has a much more artisanal look and feel. The signs will be produced by local artisans, instead of the traditional fabrication method. That has its own challenges, but it's really interesting.

What do you like to do outside of working?
I have a wife and a seventeen-month-old daughter. So we go out on the weekend to explore what Dubai has to offer. Sometimes it's a little difficult out in the summer heat, but we take her to things like splash pads, or visit one of many malls. With Winter coming soon, we'll be able to do more things outdoors then.

I used to have hobbies before we had our daughter! In my spare time, I like to 'cut it up' and scratch records on the turntable. There are online battles where you do a video and send it in, and sometimes there are events in Dubai where you meet other scratchers to have a jam or battle. That's something that keeps my interest. I got vice-champ in a local competition last year.

Where was the last place you got lost?
The last place I got lost was on the roads of Dubai. The roads are arranged in a way that if you miss a turn, you have to go all the way around, just to go back to where you were before.