The benefit of starting with a strategic wayfinding masterplan
Our Dubai team developed a wayfinding strategy that encompassed the whole development area. This masterplan approach focused on the entire user journey, from pre-journey planning, the welcome experience and the provision of accurate and timely information to allow visitors to confidently explore the district.
It was important for the client that these functional requirements complement and contribute to the sense of place for this new district and should be integrated into the landscape and architecture where possible.

Using wayfinding with placemaking to create a confident and vibrant experience
The district is large and growing, so central to our wayfinding strategy was the introduction of a zoning system. We used colour coding to connect basement parking with grade level exits and we introduced supersized typography into the landscape to highlight the easily missed building entrances.
Part of our wayfinding strategy was also to introduce large placemaking interventions throughout the district that create navigational landmarks, these not only help orientate visitors but also add interest and photographic opportunities making the visitor experience more engaging and easily shared online.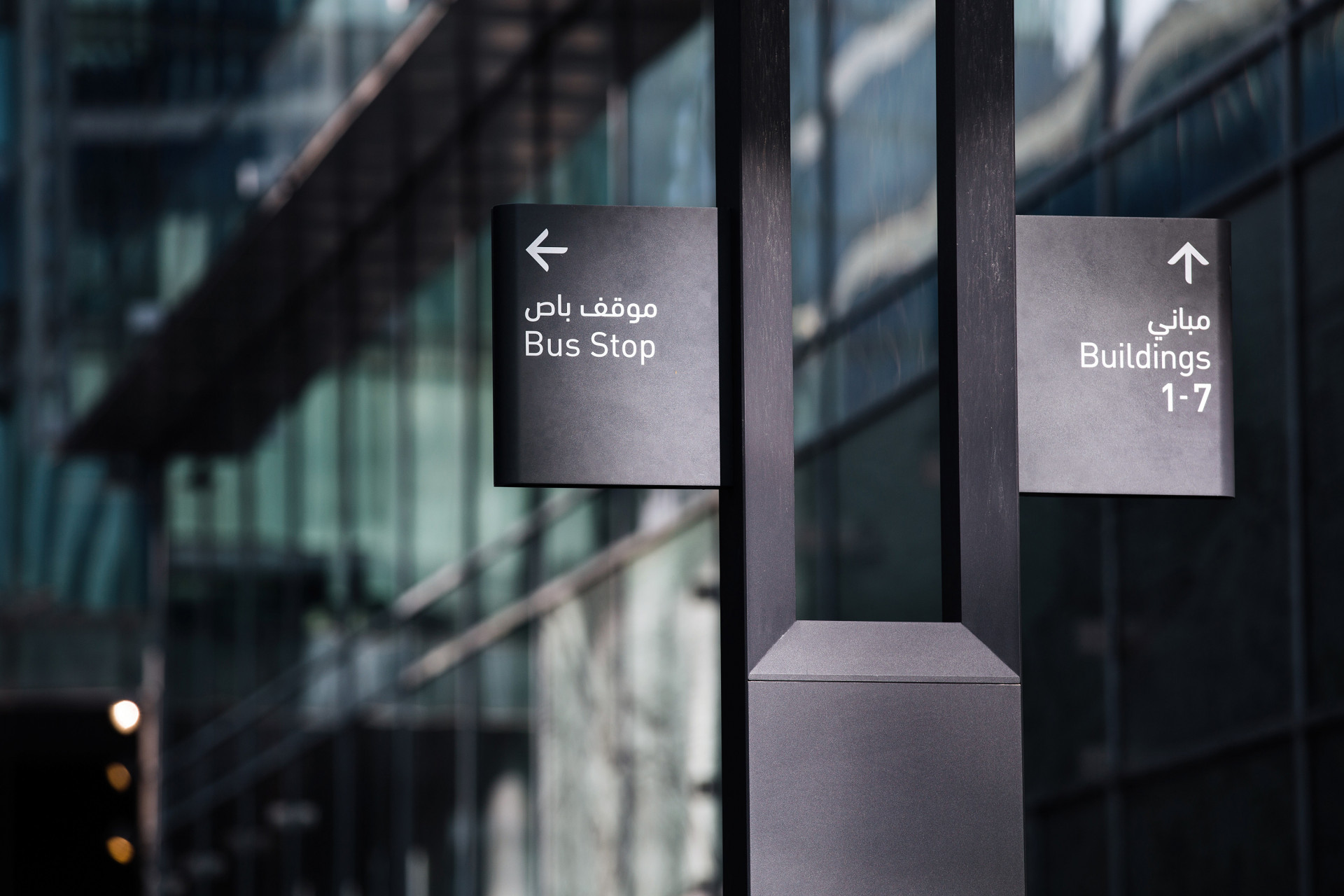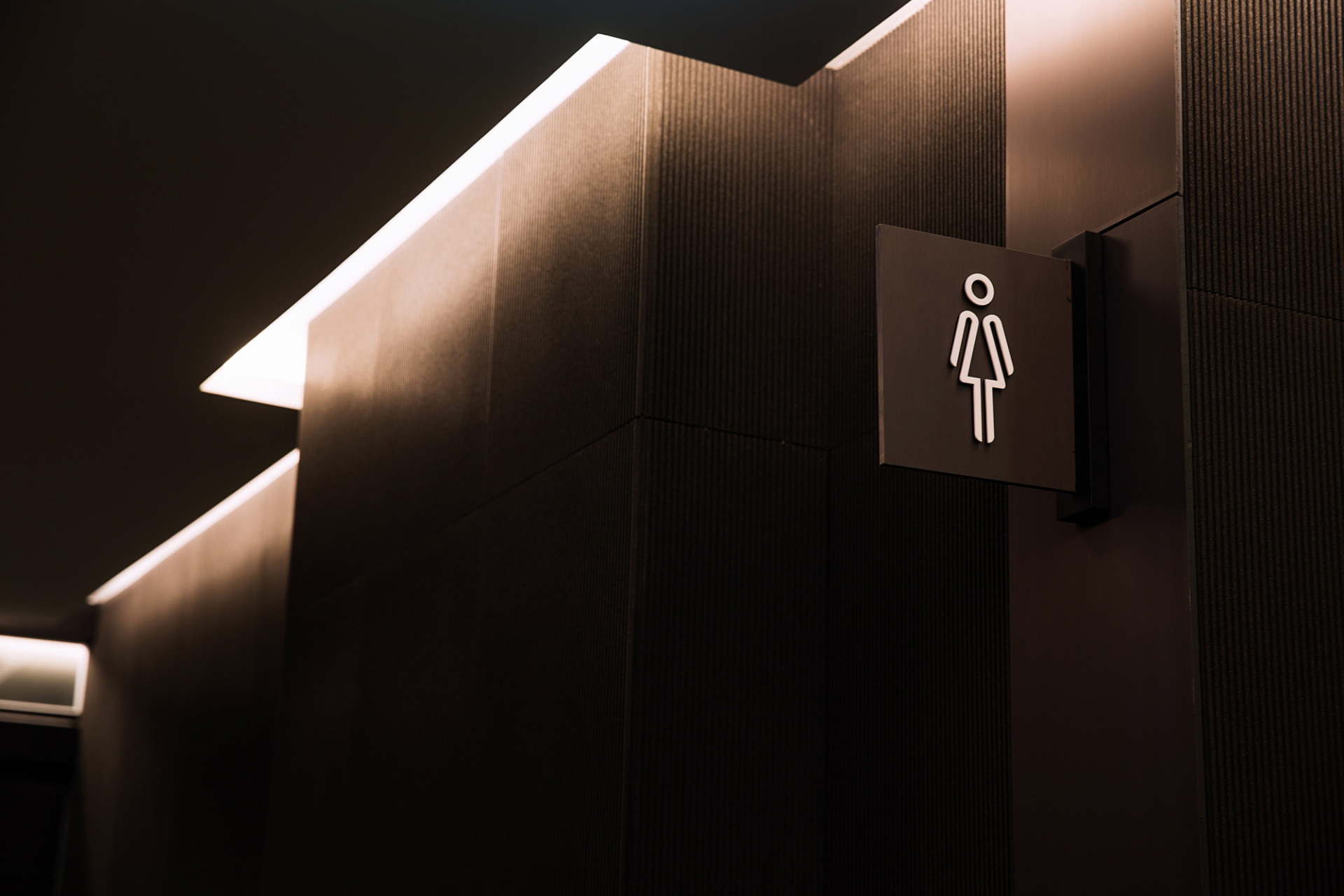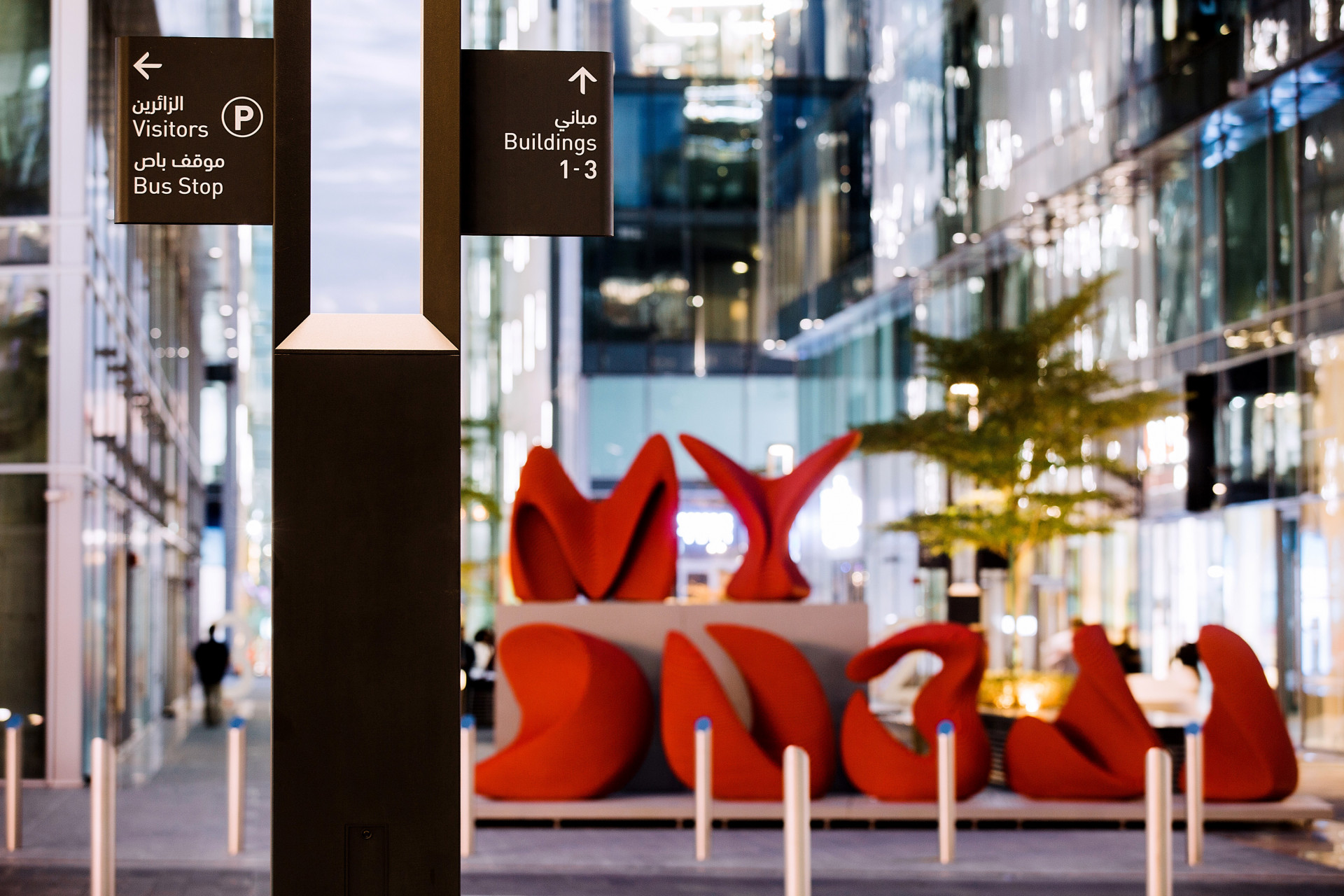 Helping visitors to navigate the space and feel welcome
Our wayfinding strategy and design have resulted in increased customer and visitor satisfaction rates and positive feedback from tenants.
The scheme went on to win the gold award for wayfinding at the 2018 Transform Awards and we continue to support the client as the district expands and develops.