A New Challenge, A New World
For developers, urban planners, and architects the challenge will be creating living and working spaces that are both strategically and creatively attuned to a new world. A new world which 'living essentials' are hardwired in every environmental masterplan– where new homes and offices have touch-less technology, anti-microbial materials, and lighting that works best in virtual mode; where demand for more sustainable ways to live are commonplace; where community is placed higher on the list then it has been in recent times; where placemaking and branding are central to the masterplan so that every part inside the new development has its distinct place.
This is not just a challenge for the environmental quality of the architectural structures, but it is also a challenge for place branding to express how we want to feel in a place as people, how we want to use the spaces around us and how we can take ownership of those spaces. Place branding is at the heart of creating this sense of belonging and some of the focus will need to be around the spaces in between home and work. Green spaces, places to pause and contemplate, places to re-energise and recharge. Property investors, developers, planners, and other stakeholders will need to be even more imaginative and forward-thinking about place branding in the post-lockdown world to meet increased emotional needs for belonging and being part of an active community.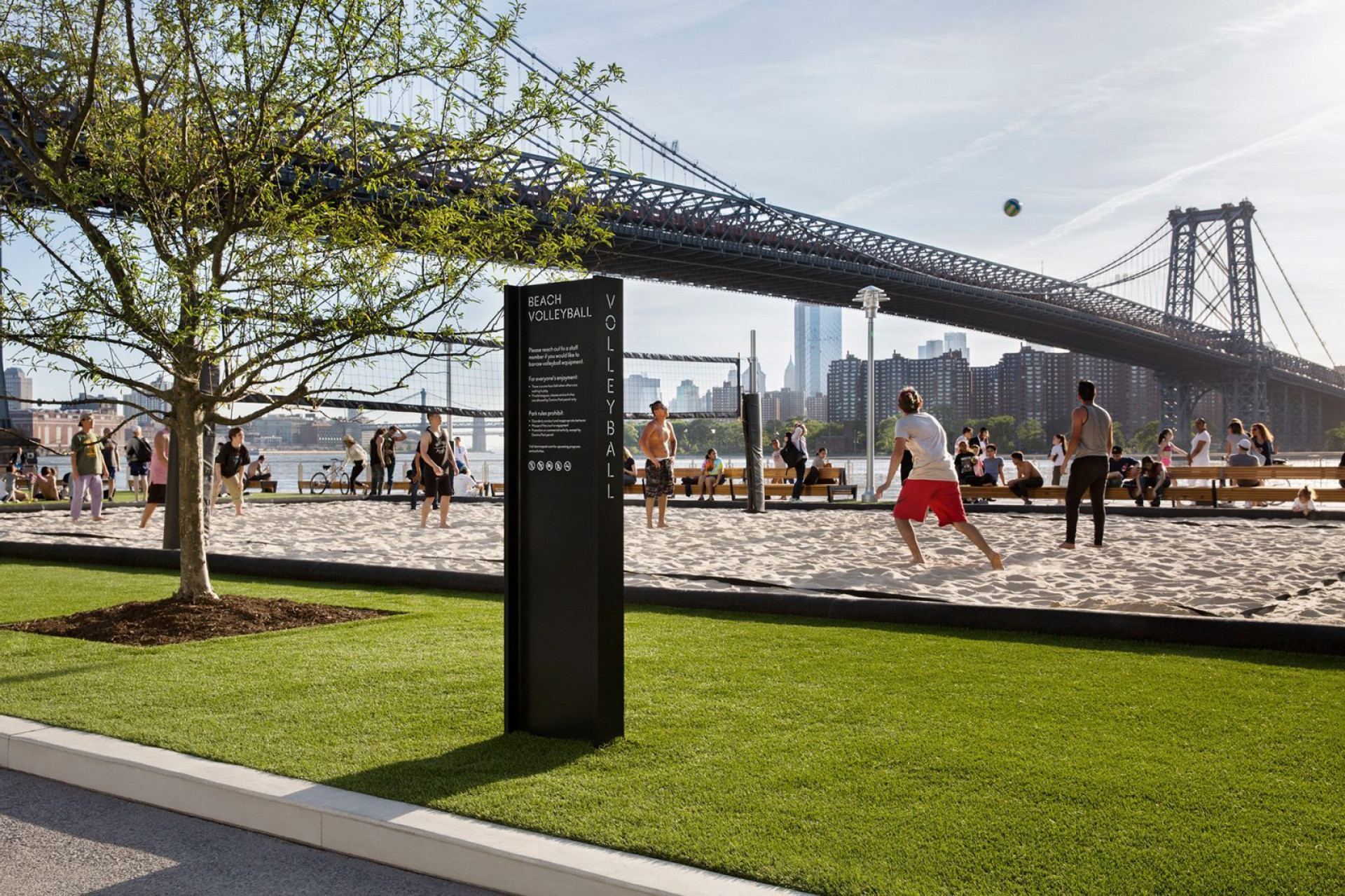 Place Branding and Authenticity
If place branding is defined by the totality of thoughts, feelings and expectations that people hold about a place, when a location has not yet been built, with no tangible or physical structures, place branding and the power of authentic storytelling through words and image are key to unlocking imagination. For new real estate developments to become well-respected destinations the place brand has to find anchor points that are sympathetic and deeply connected to the unique culture, physical location and natural environment to attract the people it wants most. New real estate developments need branding that communicates a clear purpose with authenticity, avoiding common use real estate marketing hyperbole 'new horizons, once in a lifetime, uniquely different!'
As more people seek more authentic experiences even within established places such as NYC, people are seeking out new experiences such as, the newly regenerated destinations of Domino Park in Williamsburg or Hudson Yards in Manhattan's West side, where the brand vision and promise is experienced through architecture, art, culture, signage, materiality, language and iconography. Collectively, these constituent parts build strong place brands that encourage and inspire the community to connect and share experiences.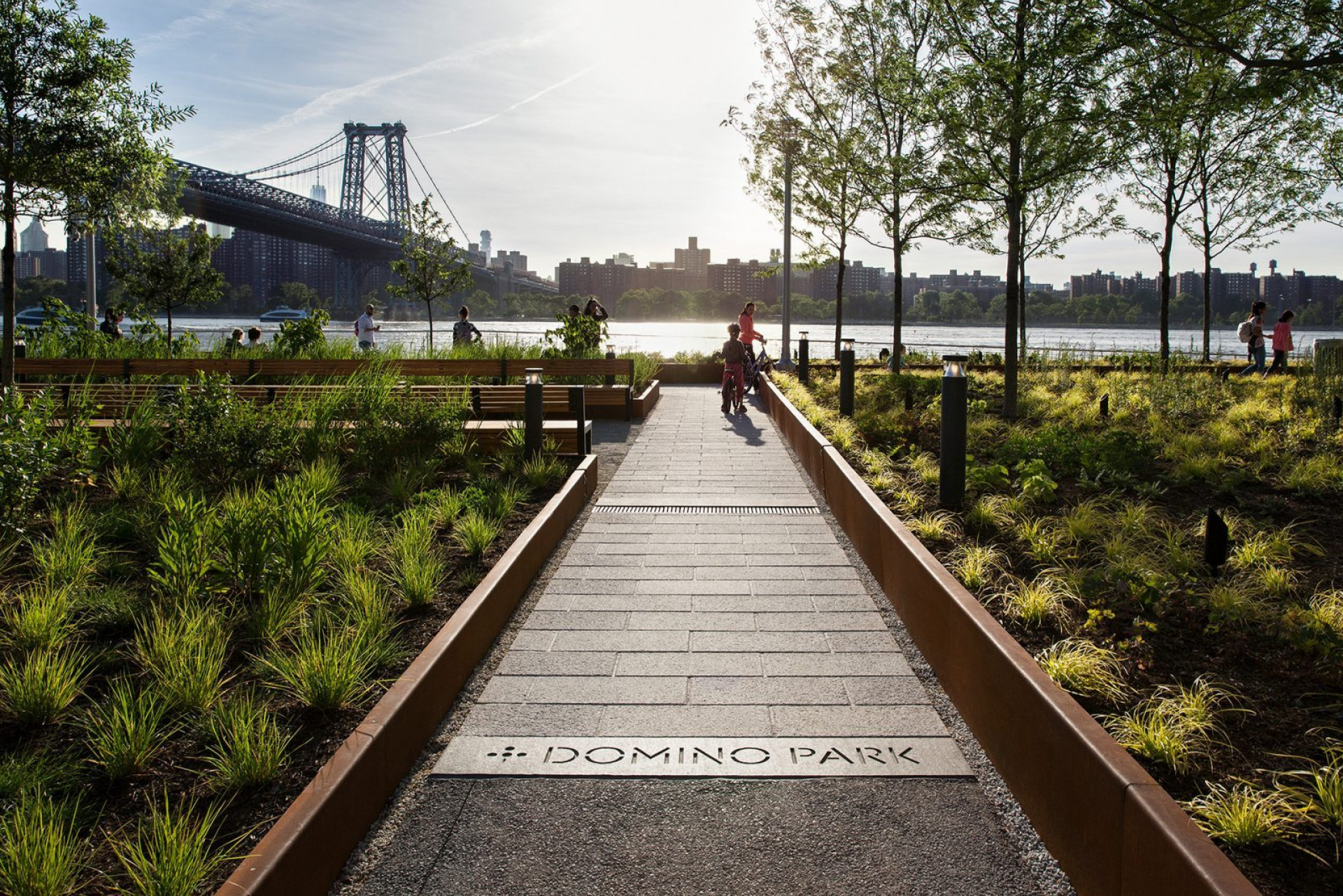 Building Authentic Place Brands – 3 Key Steps
So how do you build authentic and inspiring place brands and where do you start? As experts in place branding and place-making we begin every project with these key steps;
Step 1
Define the place brand. Authentic and real place brands are formed by a clear sense of self which begins by defining the vision, purpose, values, positioning and overarching experience of the place brand. Those strategic building blocks are formed from insights;
How will it be relevant and authentic? What are the unique aspects, stories and people behind the place?
Why should people come to live, work, play and stay?
How do we ensure the new location and everything in it from amenities, services, public spaces etc lives up to its core brand promise?
Listen to stakeholders and understand the part they place in the creation of the place
What should the name be? and how does the nomenclature system connect the different precincts, places and spaces within the development?
Step 2
With smart insights that build the brand's strategic foundations we start to create and design the master brand identity;
How the brand looks, sounds, behaves, and feels when its applied in-situ across multiple tangible touchpoints, from signage to marketing suites, from vision films to sales brochures, website and much much more. Each is designed with the buyer in mind, to express the brand in the most resonate and engaging ways. Identity design inspired by the location's history, people, architecture colour further anchors the brands authenticity and desired experience.
Step 3
Once the brand and identity is defined planning how the brand's physical form and expression will be positioned and interacted with in useful and meaningful ways. This technically demanding process takes into consideration;
Where in the development the locations for different types of interactions will be located so that people can easily access them.
What interactions will be suitable for the type and range of people that create the community.
How well the interaction expresses the brand values and what it will mean in 10 years' time.
The type of placemaking interactions might include play areas that support young people enjoy and learn about a sustainable lifestyle; Family areas that enable people to enjoy being with each other, share activities and food; Community spaces that are not only designed to bring people together but encourage cohesion through collective responsibility – self-governing and self-created events; Public art created within the realms of the development vision but also through art initiatives such as seen at Liverpool's' 'Four Streets Project'; 'Take over' events and pop-ups that distill the brand vision into areas of the development into and quiet areas that are safe and clean for people to relax and enjoy their environment.
You can see how our approach performs at Dubai Design District where a new area for the Middle East's growing creative community was conceived. From nothing to a new city district, the placemaking we interweaved into the environment unified, created collaboration, and a community sense of place. At Masdar City, we had the opportunity to create a unique approach to placemaking and wayfinding within what was to be the city of the future, carbon-neutral and zero-waste it took principles of traditional urban planning to ensure the best use of light, landmarks and passive cooling. It took vehicles from the pedestrian street level to below grade and enable people to walk and enjoy the city. We created a bio dynamic strategy to placemaking to ensure people could plan their interactions with live environmental conditions and synchronised city-data providing them with options around which route to use.
The value of creating impactful place branding and place-making has been proven, such as the pedestrian take-over of Times Square completed in 2016 where it was shown to, increase health and wellbeing of locals, retail and commercial tenant revenue increases, it enabled greater collaboration within the community with the reduction of anti-social behaviour and an increased sense of community.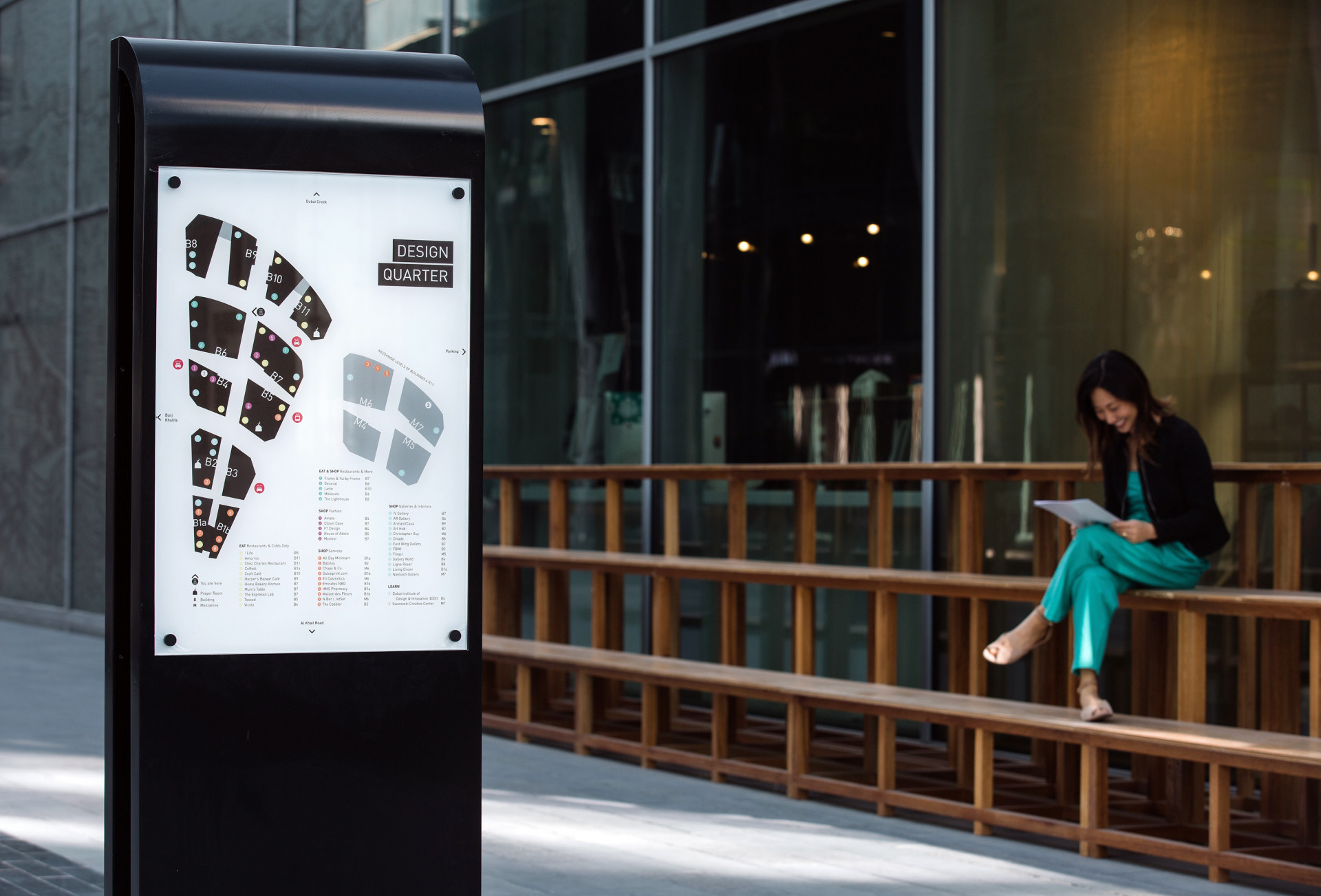 Creating a Better Sense of Place and Purpose
It looks to us like the post COVID world might be a better place than the one we left behind if we take to heart the new behaviours and weave them into new ways of living once the lockdown ends, through thoughtful and authentic place branding and placemaking. It's not just good for the users its good for everyone and we are feeling optimistic about our futures. The consequences of the Great Lockdown of 2020 may actually unlock more conscious behaviour in the future.
For people to be more determined to be part of communities that have a greater sense of purpose and place in the world. Putting greater pressure on real estate developers to who's environmental masterplans would have been perfectly acceptable pre-pandemic but now look far less ambitious, conscientious and caring for people who are seeking better and more balanced ways of living and working. The task of place branding is to deliver these new ambitions, demands and needs in a post-pandemic world, to create new places for people to grow and thrive to connect with like-minded communities.