An evolved masterplan
We developed a strong relationship with Foster + Partners and the Masdar City team, adding value at workshops in Abu Dhabi and London. Our wayfinding strategy influenced the masterplan resulting in a number of changes to the street layout. We also offered additional input regarding brand development to help Masdar create a truly unique environment.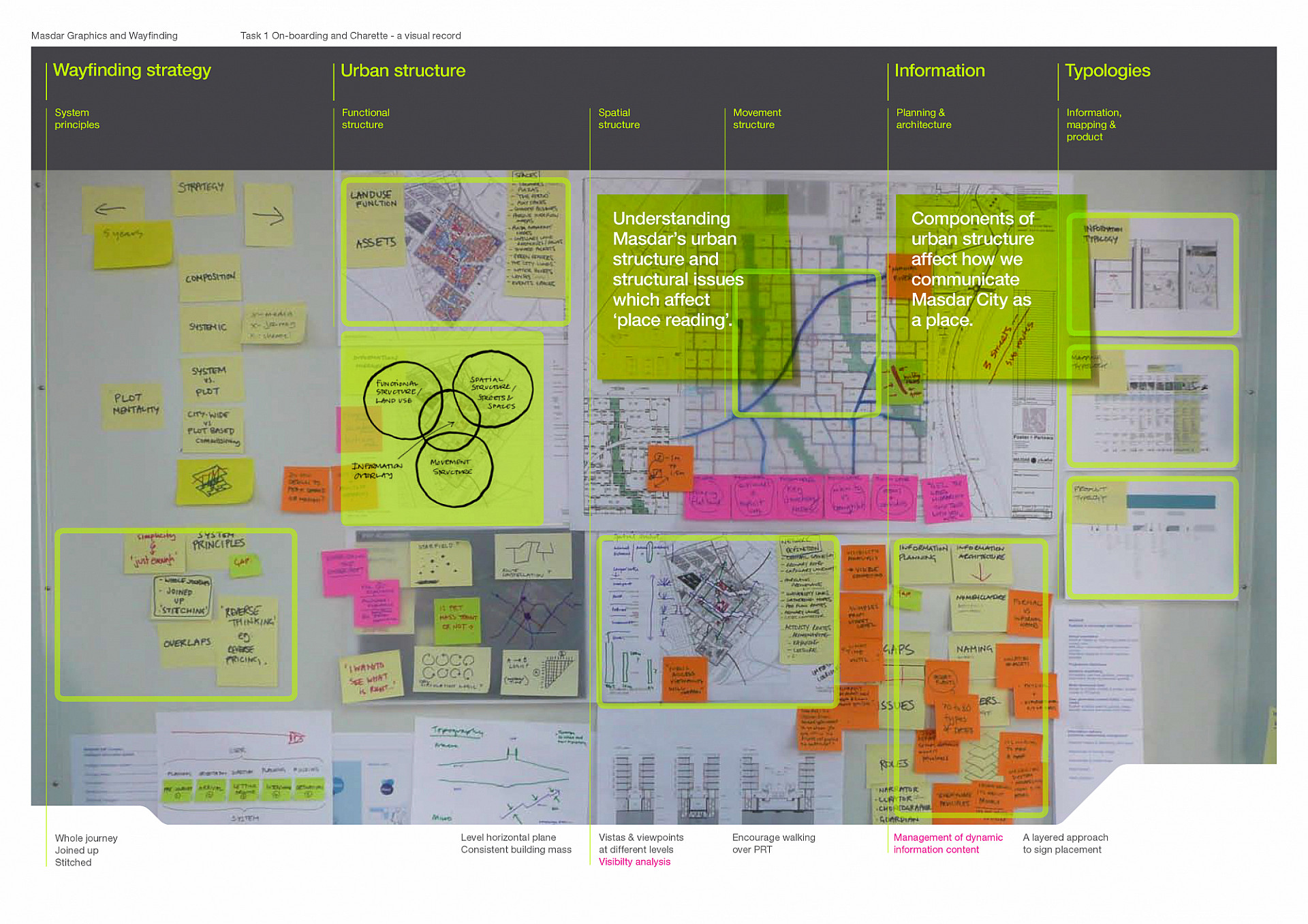 Created a smart, responsive wayfinding scheme
We invited City ID – specialists in city-scale urban design – to join the design team. The city is designed to be a 'walking city' following principles from historic Arabic and Middle Eastern cities. This led us to reconsider the typical city-wide approach to wayfinding and people movement. From the outset we instilled a user centred design approach, calling our strategy Bio-Dynamic Wayfinding with the relationship of all the city's components firmly at its heart.
We proposed circulation routes around the city alongside a location plan for wayfinding landmarks and conceptual recommendations for architectural enhancements.
A 'name and address' strategy considered the characteristics and culture of the area and the hierarchy of public spaces, buildings and transport routes throughout the city. We conceived a full naming system for all roads, districts, public plazas, gateways and car parks.
We suggested new wayfinding technologies that could be developed. This included mobile phone apps that could be downloaded from the signs, live environmental conditions and synchronised emergency information.
We created the strategy in coordination with the wider design team at Masdar and a specialist team of urban designers and technology specialists.