An ambitious approach
We were asked to create a wayfinding scheme that builds on the brand created for Embassy Gardens and translate it for use in the built environment. To create a place that the community can take ownership of, a place to belong.


Opening in two main phases. We are currently overseeing the construction of the first phase and have been appointed to develop the scheme to be applied across phase 2, which has now started construction. Both schemes are amongst the first to be implemented along the new Nine Elms development and will set the standard for all schemes that follow.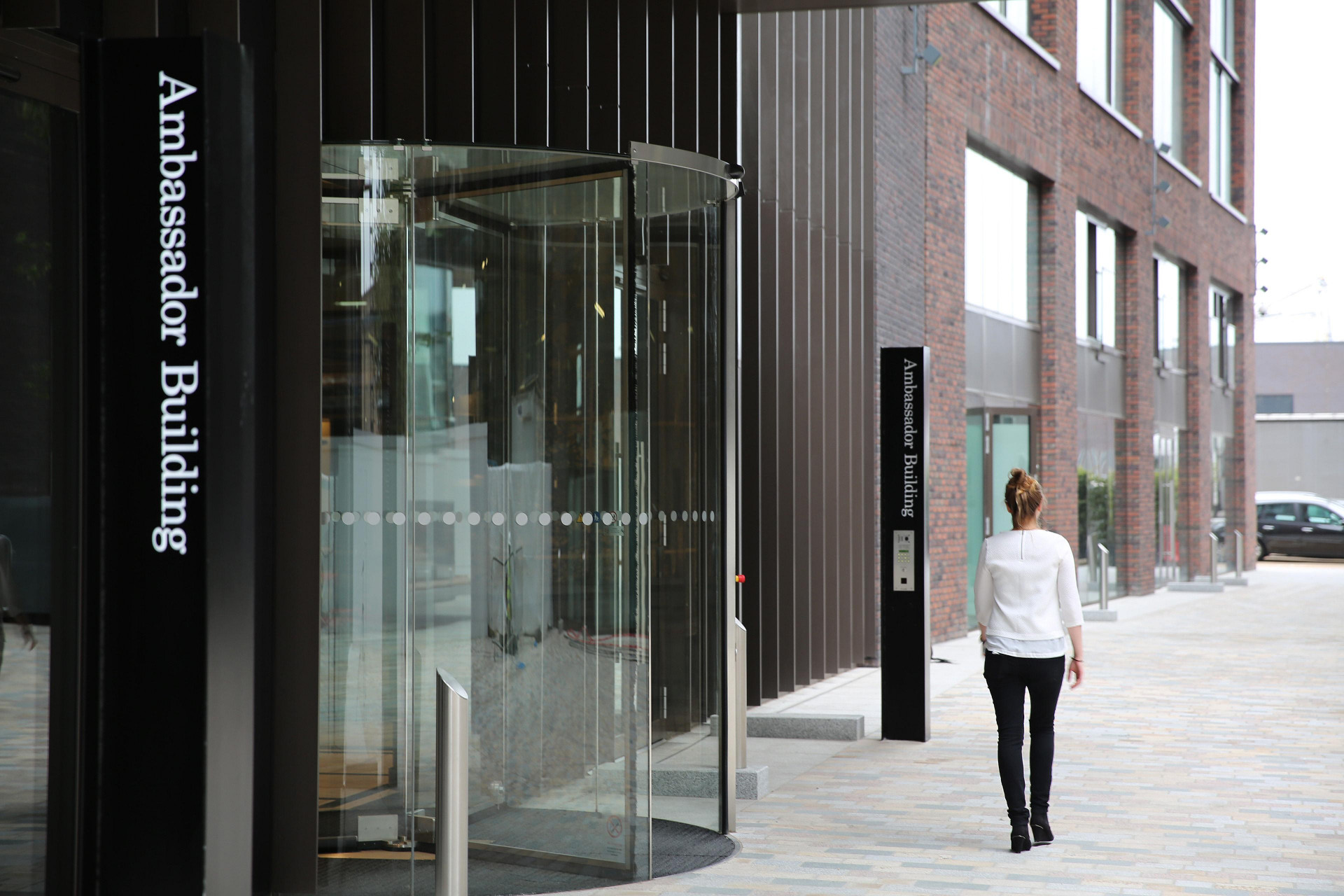 Uniting brand, architecture and interiors
We worked closely with the architects Feilden Clegg Bradley Studios, Reddy Architecture & Urban Planning and the interior designer Luis Bustamante, to create a wayfinding scheme that integrates into and adds to the highly specified buildings and interiors.
Taking cues from the Meat Packing District style of New York – an inspiration for the architecture – we created a sign family that includes signwritten and industrial elements. The external signage uses industrial steel i-beams to form the key basis for the suite of signage seen around the site. The use of industrial fixings and a textured paint finish adds to the industrial aesthetic.
Internally, inspiration was taken from the materiality of the interiors – signs are beautifully crafted and finished with hidden fixings to create an elegant finish and simple graphic design.