A vibrant destination and a creative place to live
The gradual opening of the City Walk districts during its 5 year construction meant that the public were referring to different areas of the development by their construction phase names.
The brief for this project was two fold: Bring Meraas' new destination based brand identity to life within City Walk and at the same time implement a wayfinding strategy to create a single, unified visitor experience across the whole development, strengthening the sense of place for residents but also with the aim of making City Walk the leading "city-within-a-city" destination in Dubai.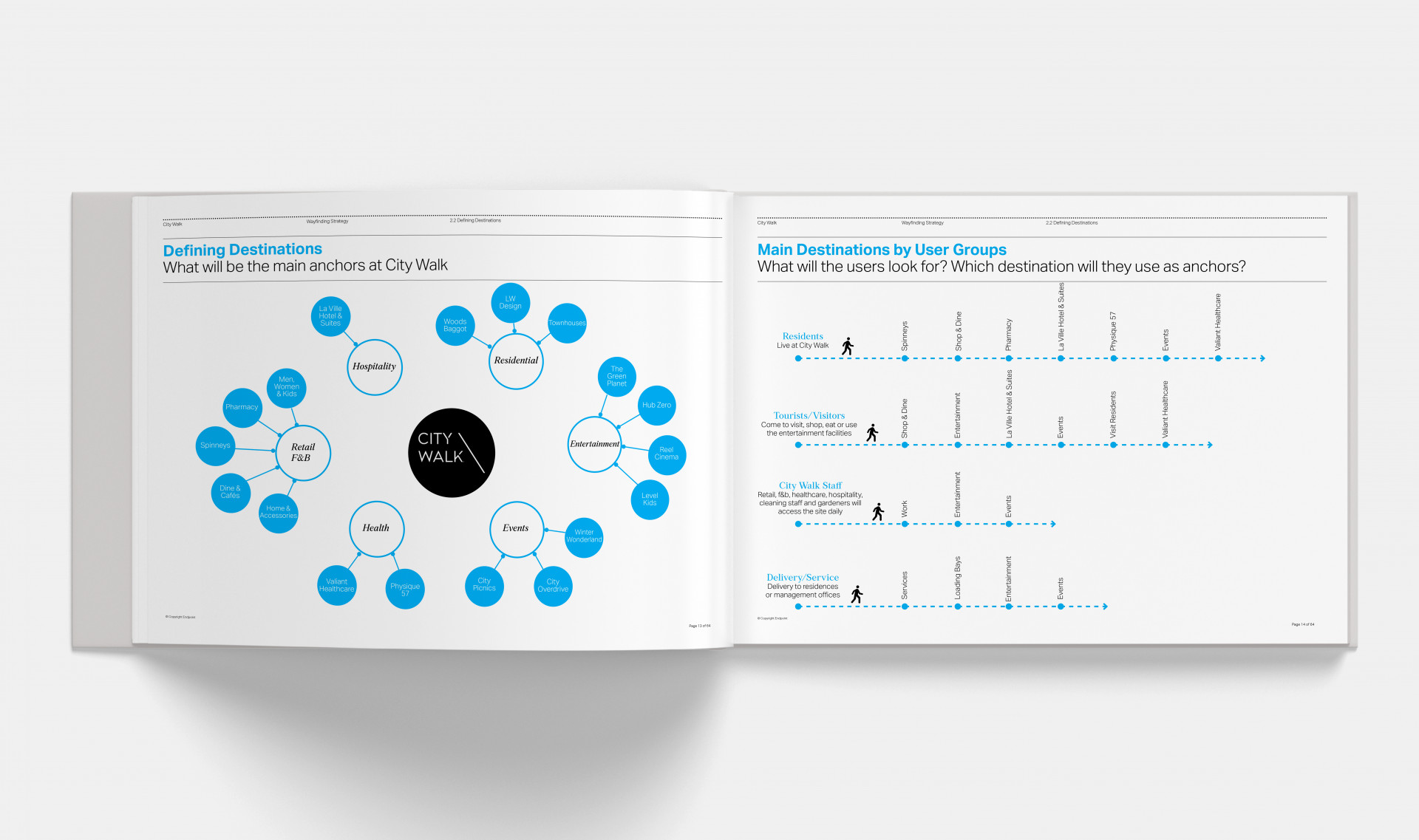 An improved visitor experience
We immersed ourselves in the environment and held stakeholder workshops to discover the key issues and pain points facing residents, visitors and operators. While the client's main design challenge was to connect the urban lifestyle with the new brand colour, typography, iconography, we soon discovered that navigation of the basement parking areas was a top priority for users.
We created a branded wayfinding sign family and introduced a colour-coded design solution, that adhered to the unique character of the development and the new Meraas brand identity.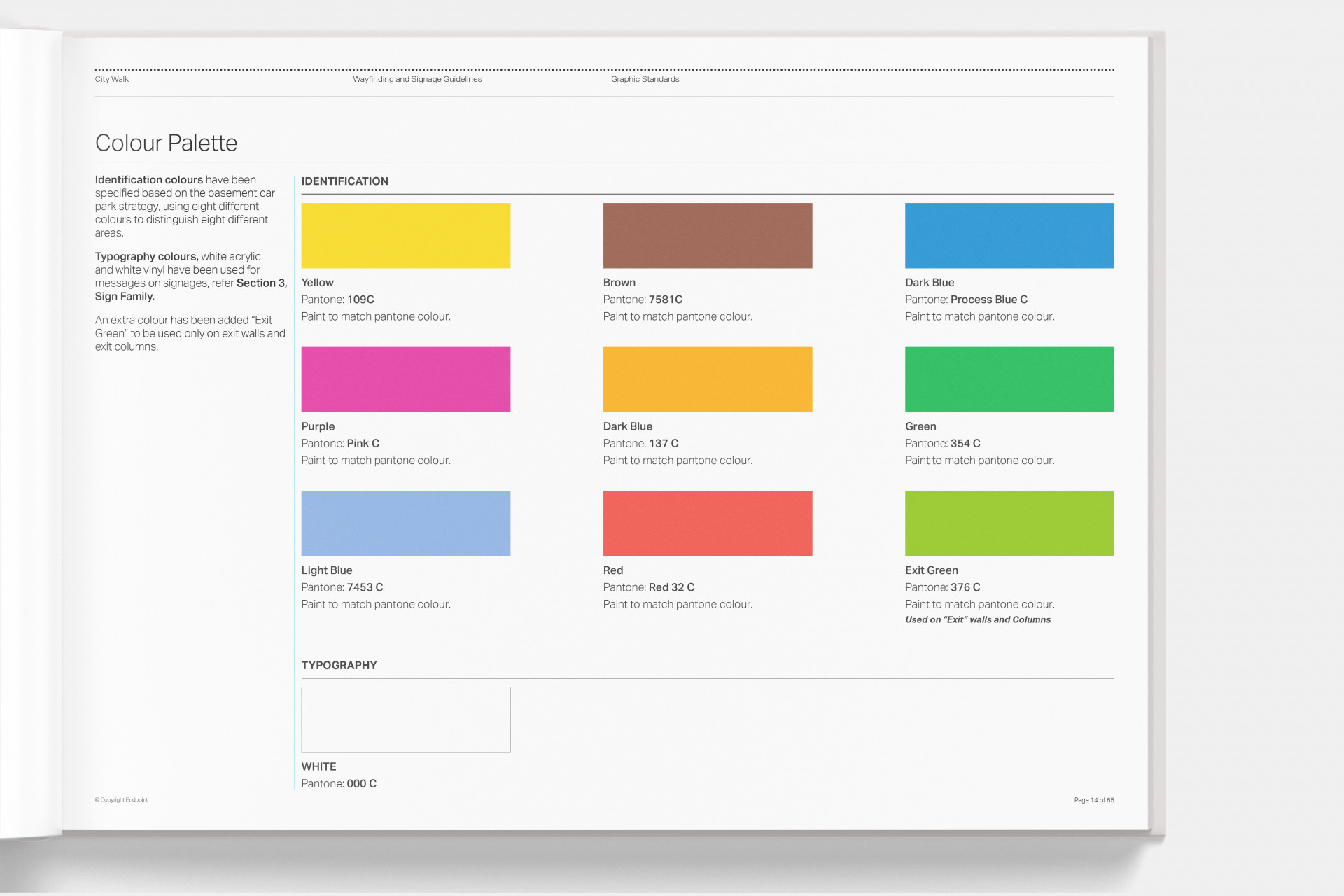 Linking the parking areas vertically, to key destinations and anchor tenants, solved the parking issues, making visitors feel more comfortable and confident to explore the wider reaches of City Walk. This has significantly increased footfall in previously low footfall areas and has also seen a decrease in visitor and tenant complaints.

City Walk has become one of Dubai's most vibrant and colourful destinations by combining high-end retailers, restaurants, hotels, residences and wellness centres. With all these amenities within walking distance for its residents, City Walk has also become a model for a new urban lifestyle community.