Creating a world-class visitor experience
Designed by Arup Associates, the stadium will house 12,000 spectators, feature a retractable roof and will sit alongside a new tennis precinct incorporating practice courts and a club house.
An evolving design that will engage and delight
We are creating a scheme that will engage and delight the senses and help put this new sports destination on the map.
When completed, the aim is for the stadium to join the roster of venues for the ATP Tennis World Tour.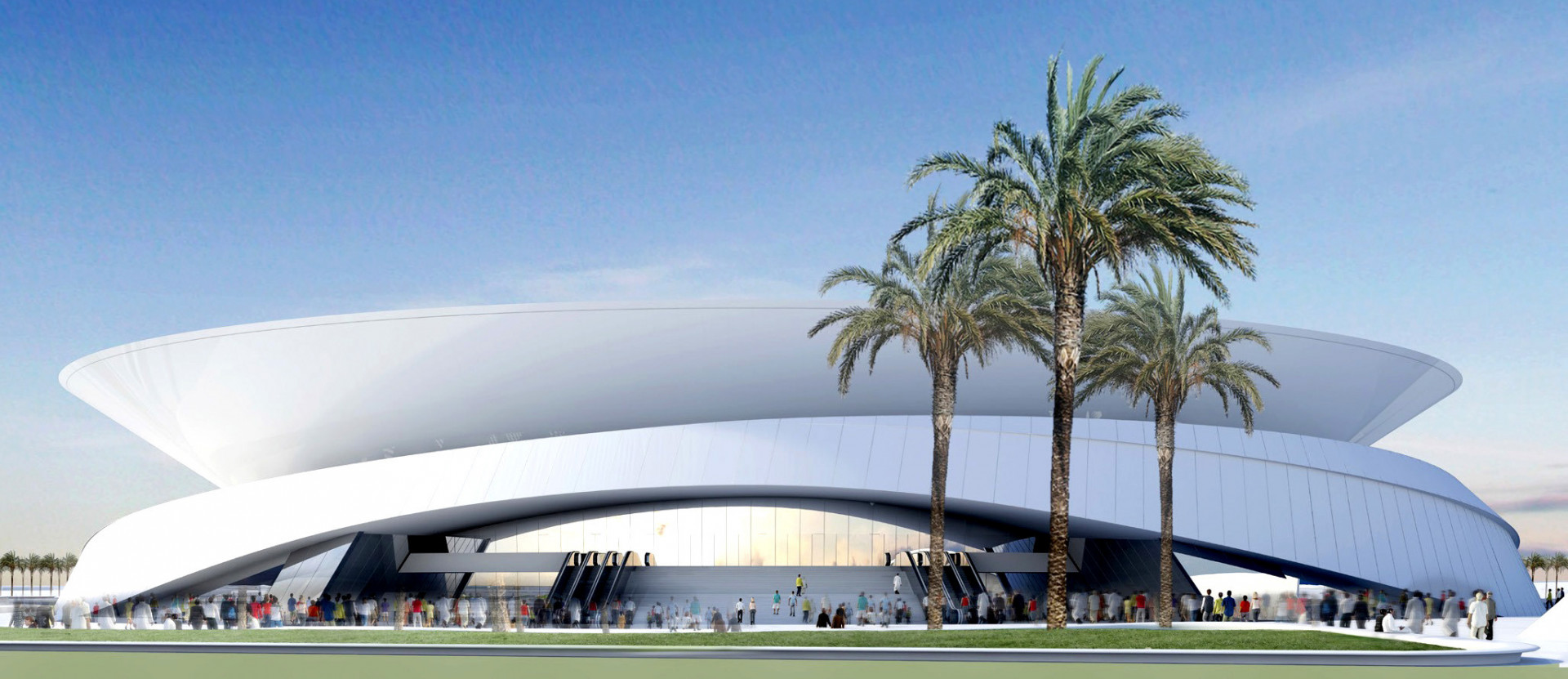 A wayfinding masterplan
We have been chosen to create a wayfinding scheme for the stadium along with a comprehensive strategy for the masterplan of the whole site. Sure to put smiles on faces, we are creating a world-class visitor experience befitting of a world-class destination.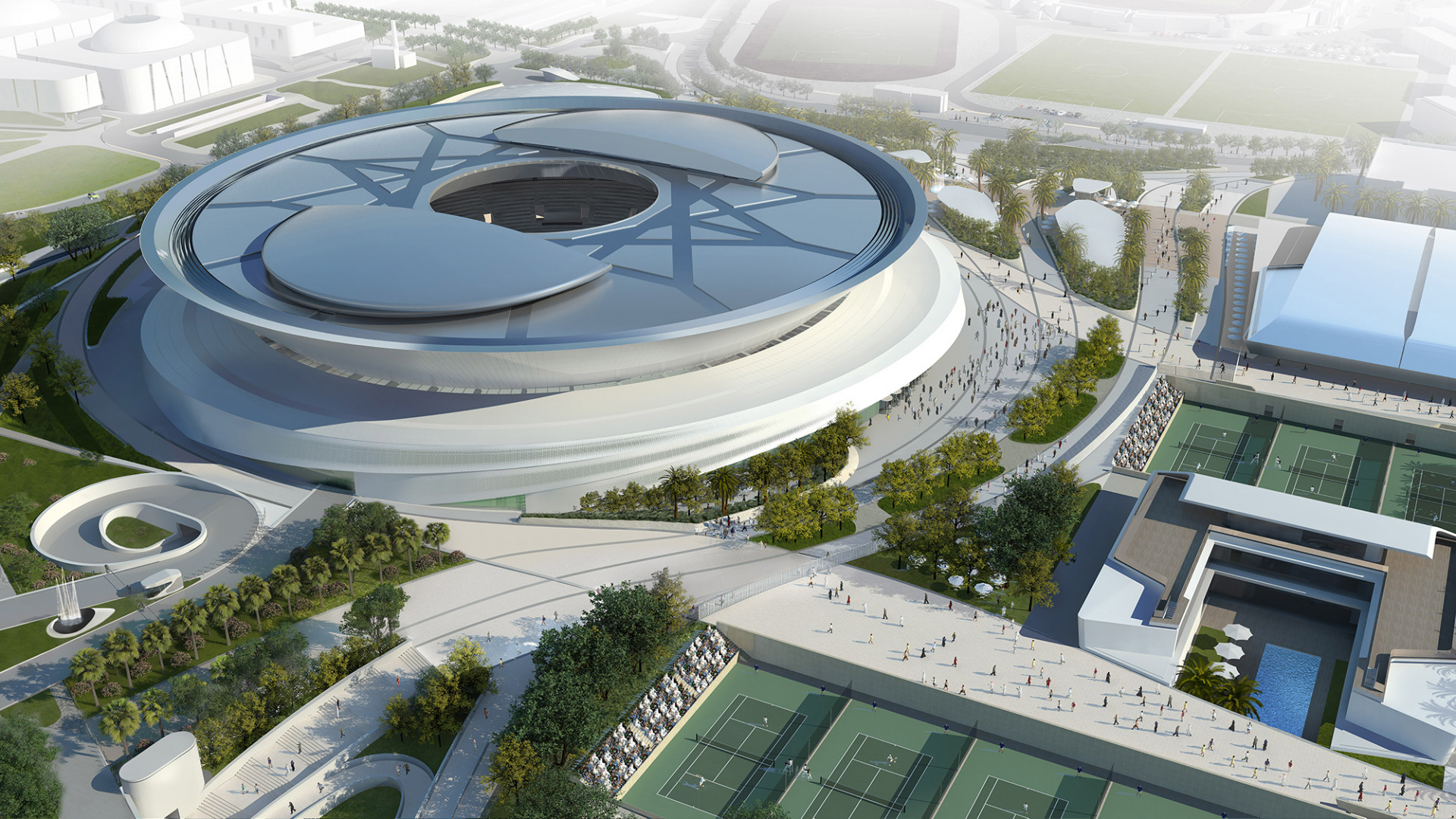 Taking inspiration from the beautifully crafted architecture
We are taking inspiration from the beautifully chamfered form and other architectural principles.
Key to the scheme will be a focus on connectivity with the local urban environment and access to the stadium and tennis precinct areas during event and non-event modes.