Boost performance
We were asked by owners AEG to work with VCCP, their brand and communications agency, to create a wayfinding strategy that would generate greater footfall to the secondary revenue generating areas and provide a better brand experience for visitors, generally.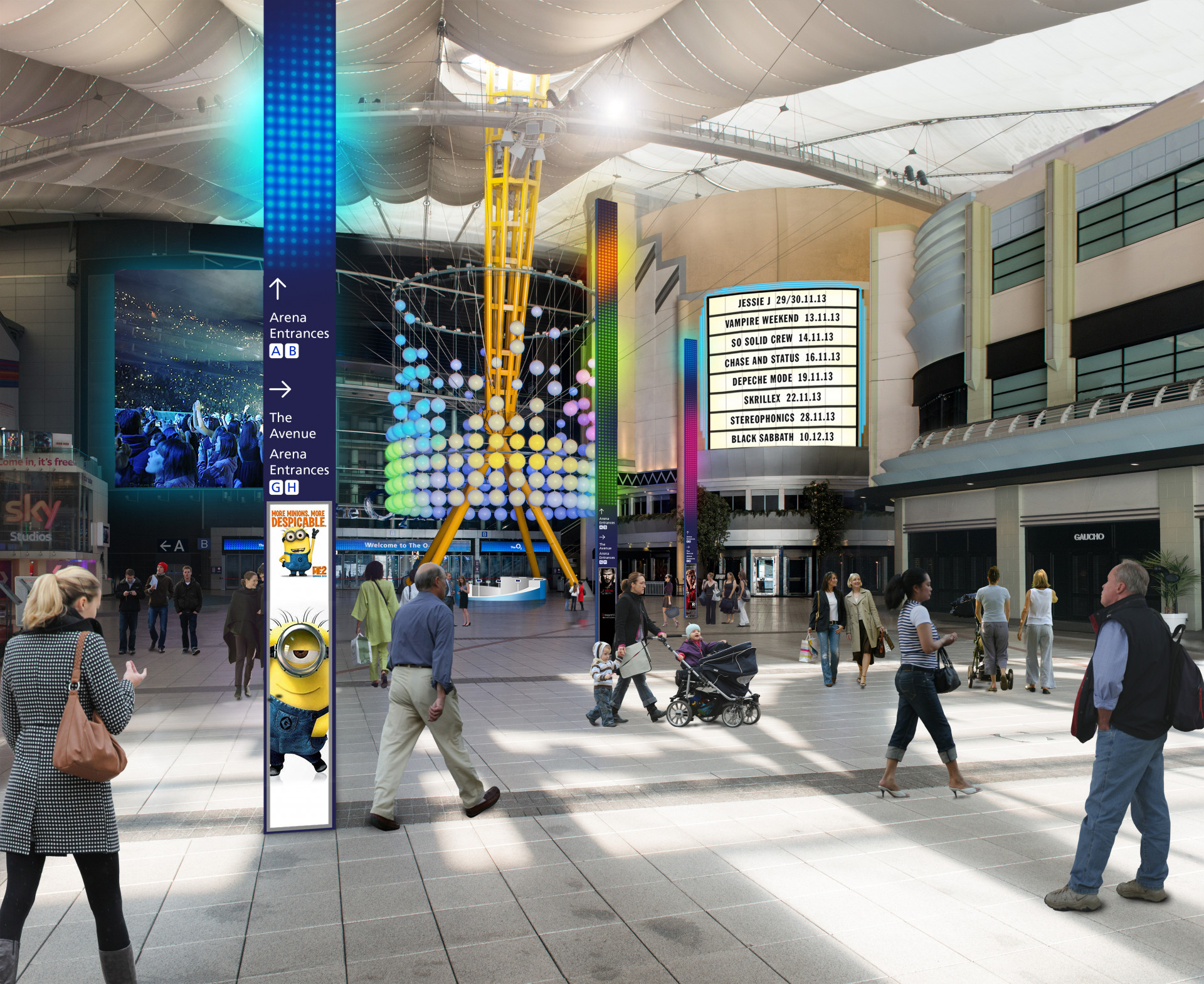 A consultative and creative approach
We undertook staff consultations and created design concepts for the not so loved areas of the O2. A key focus of our strategy was the creation of giant totems that could be easily seen even on the busiest of event days. At eye level we included standard directional information, but at the top created a playful feature – beacons using animated LED coloured lights that would move according to sound. Rippling according to the type of sound playing out in the Arena, from rock to pop, to the whack of a tennis ball at the ATP World Tour final, the experience would be different at every visit.
We discussed opportunities around projection on to the tent structure itself and considered landmark opportunities around the site.
Future proofed
Our strategy became a key part of the O2's future development plan that helps the them control and manage the visitor experience in a pragmatic way as they introduce new services and offers.