Creating a cultural and social destination
Making the theatre work as a cultural and social daytime destination, the "opening up" of the historic building required extensive work, sensitively designed by architects Stanton Williams.
Several key circulation spaces were revamped, and new entrance and foyer areas enlarged. In addition, the Amphitheatre Bar & Restaurant and the Linbury Theatre were completely refurbished: heralding a major shift in the way the building is used and enhancing the experience for the general public, audiences, staff and performers.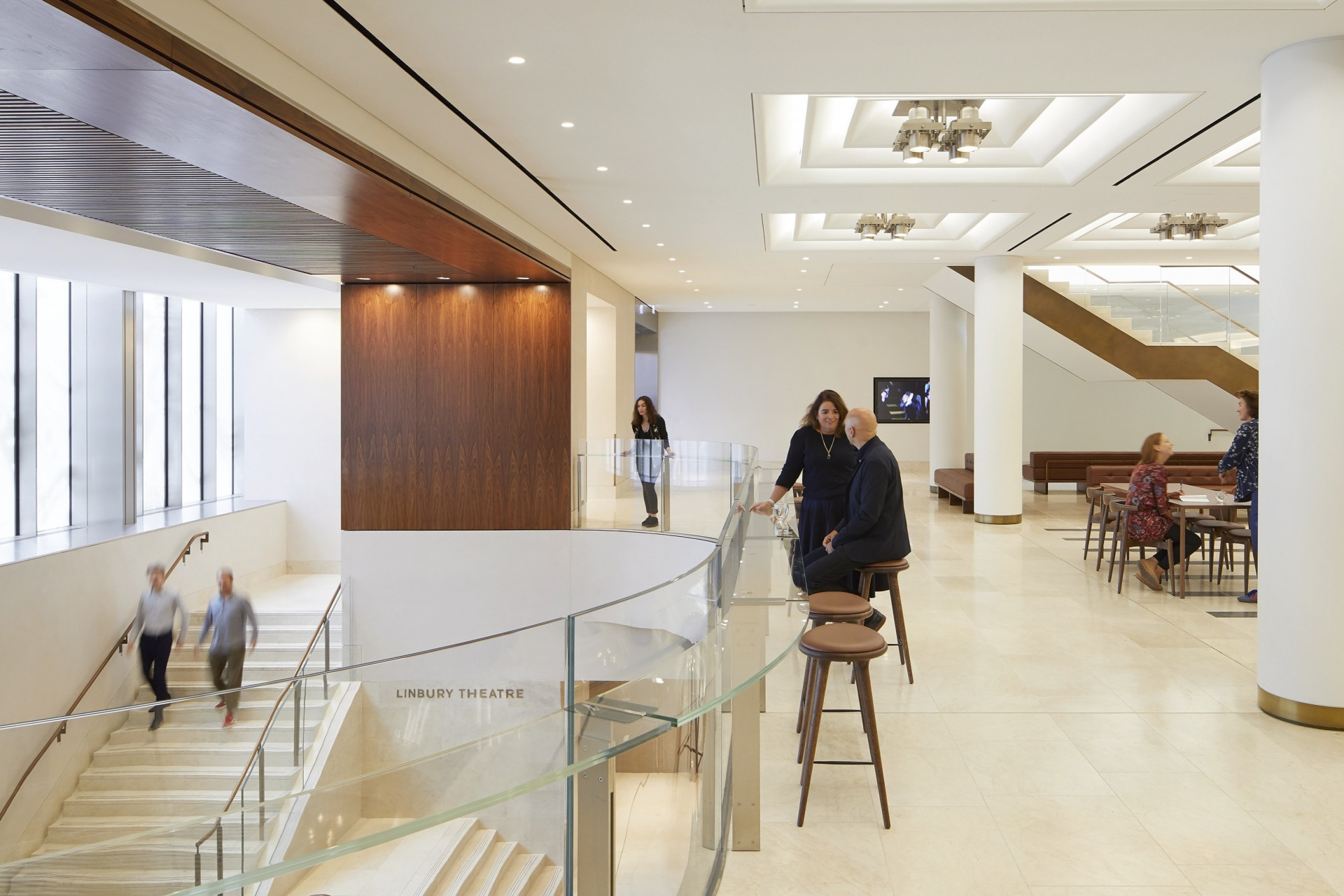 Wayfinding innovation
Working closely with the architects and the ROH's Audience Experience Team our role was to review the wayfinding experience across the whole visitor journey, including the existing building and the impact of the new Open Up areas. The aim was to improve and enhance the visitor experience from ticket to seat, through a seamless and long-term wayfinding solution.
The crucial innovation came when we challenged some of the traditional naming conventions that were both long-winded and difficult to understand, especially for international visitors. Our 'floor number + door letter' approach was tested on first-time visitors – with positive results and has been adopted throughout. This strategic change was rolled out online, reflected in actual ticket design, and in building signage.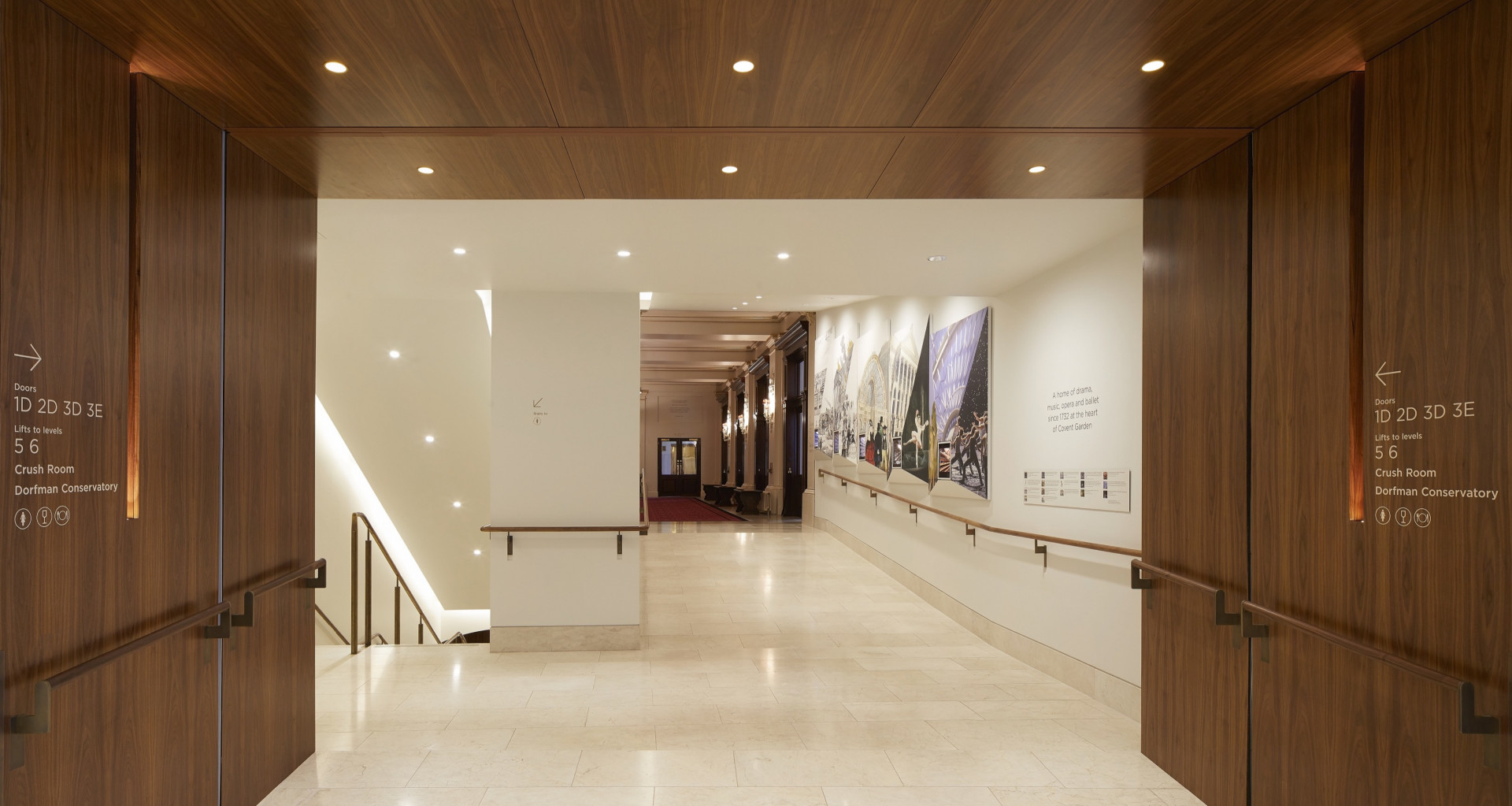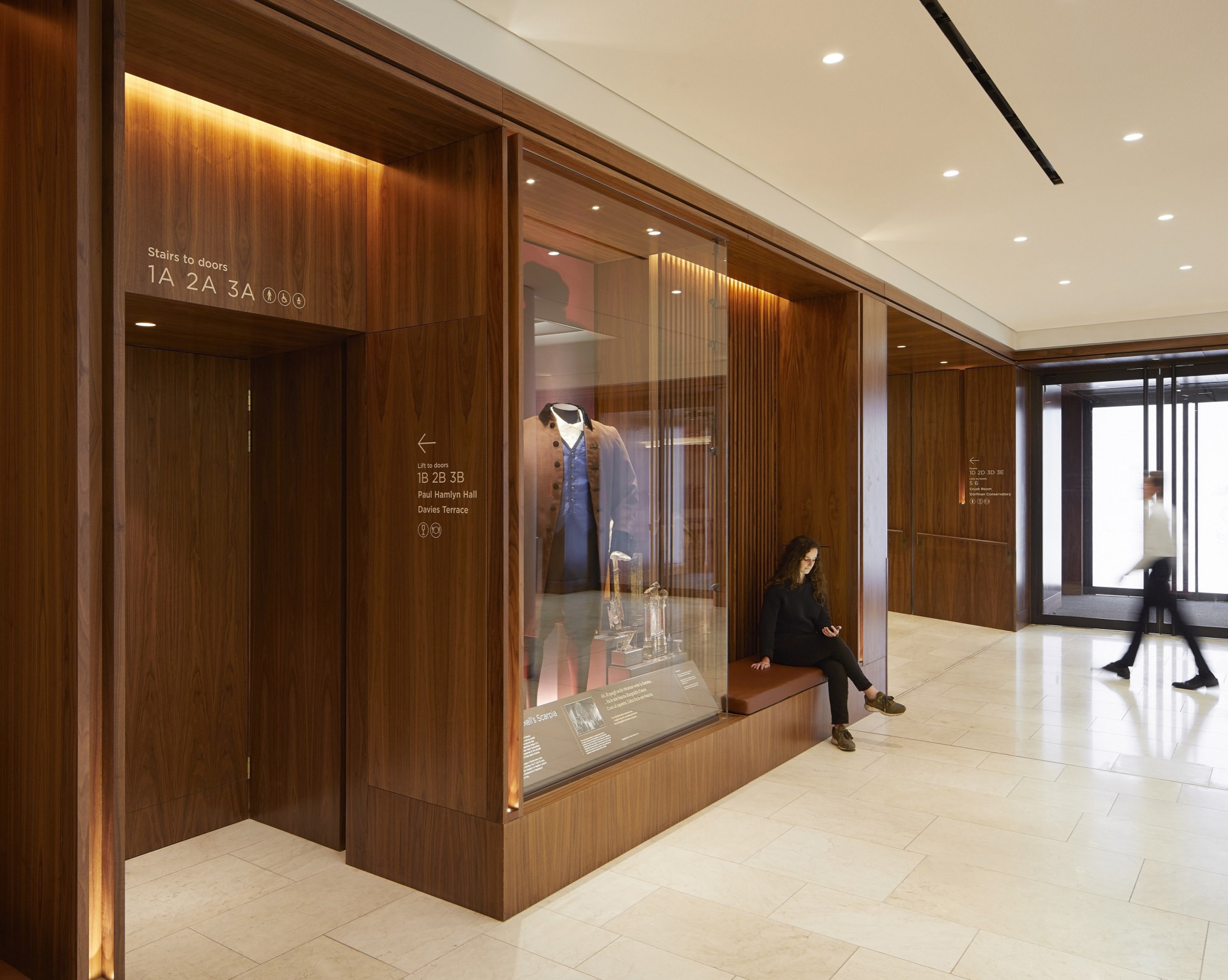 User-centred wayfinding results
Our user-centred wayfinding approach has had both positive operational effects, as well as great visitor feedback.
Foyer congestion has been reduced as the door numbering system now makes it possible for ushers to check visitor tickets at theatre doors rather than on arrival at the ROH.
The journey time from 'street to seat' has been reduced to under 3 minutes – which previously had been one of the largest challenges to time-poor performance visitors.

Also, significantly, there has been a drop in the number of lock-outs now that fewer audience members are late for the start of each performance.
For Endpoint, this was an incredible project to work on – one that's had a tangible impact in the short term, and will no doubt improve the long-term visitor experience.