Tate Liverpool
We were commissioned to help bring to life the idea of a 'typographic chandelier' as a new gallery entrance centrepiece for Tate Liverpool. Through extensive 3D modeling, technical drawings, on site testing and close collaboration with the architect and structural engineer, we delivered an elegant solution that worked. The striking result – a chandelier that seamlessly appears to hover above the entrance – has greatly improved visibility and navigation within Albert Dock, and expresses the creative individuality of the Tate. We also helped enhance brand presence with hand painted lettering directly applied onto the brickwork on the outside of the building.
Designer – Cartlidge Levene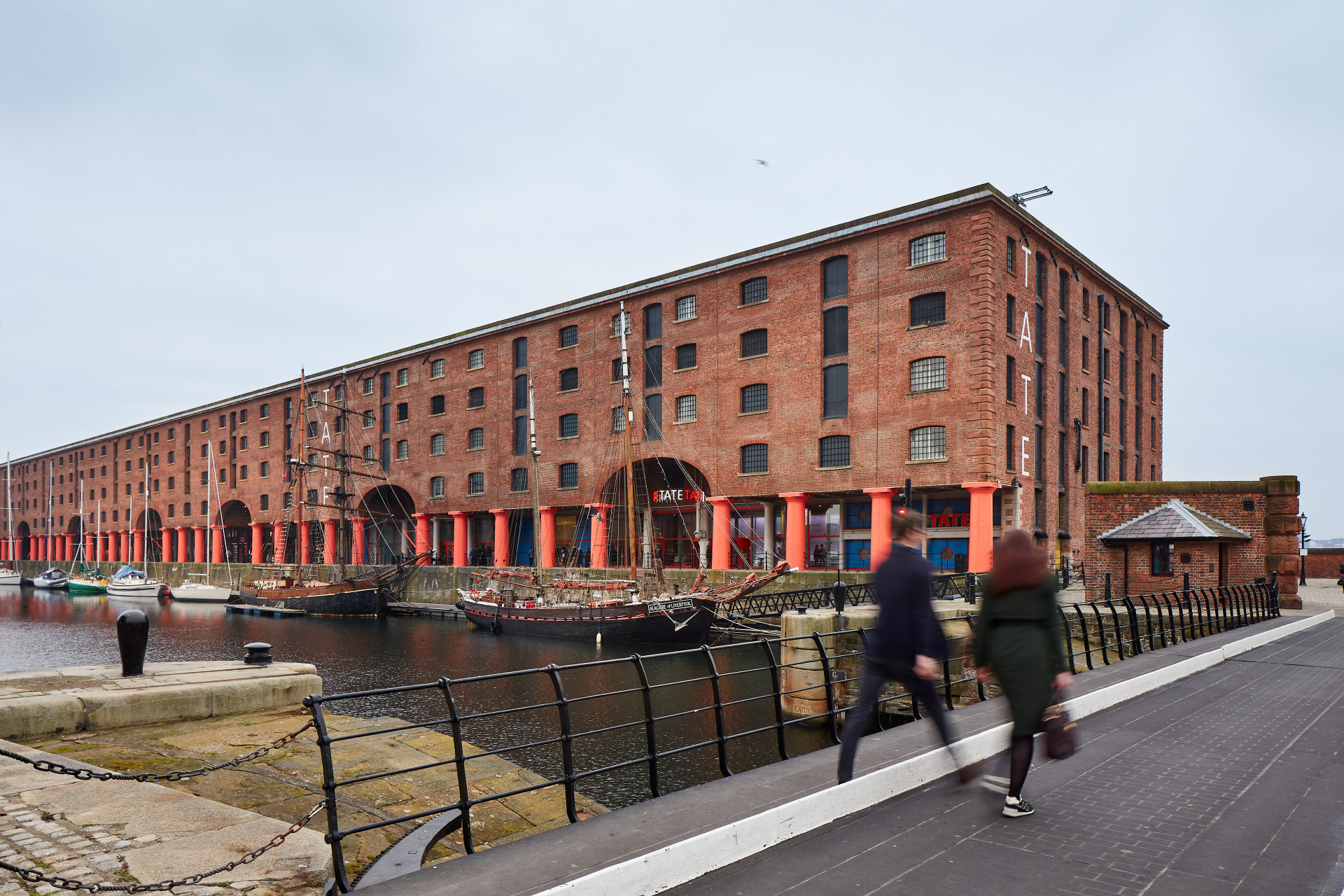 Tate Modern
We also worked with Cartlidge Levene to create a map dispenser for the Tate Modern. A multi-purpose piece, it needed to hold maps as well as accept donations, be movable, secure and easy for staff to empty. We were keen that the look and feel should in no way be compromised by the functionality. The clutter of visible locks, screws, wheels etc. would detract from the design, and not fit the brand, so a great deal of thought went into conceiving ways in which all of the functional elements could be completely hidden. Within a short lead-time of four weeks, we made sure they were ready to take pride of place at the entrance to Tate Modern. The units were very well received, with the design being reworked for Tate Britain.
Designer – Cartlidge Levene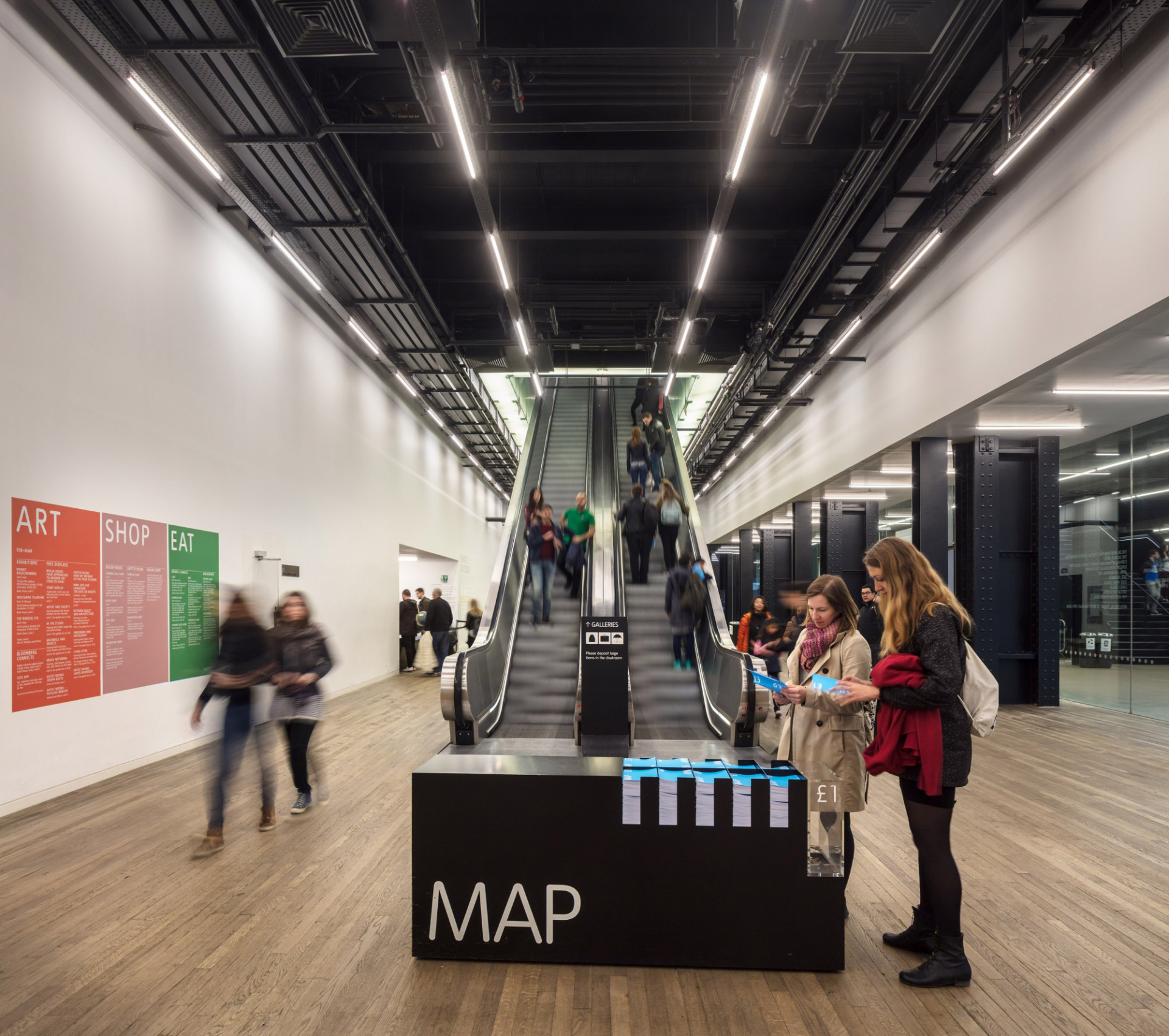 Tate Modern – Pop Life: Art in a Material World
Working alongside designers Studio Fernando Gutierrez we helped create the bespoke neon signage at the entrance to this exhibition. It examined the various ways that artists since the 1980s have engaged with mass media and cultivated artistic personas to create their own brands.
Designer – Studio Fernando Gutierrez
Tate Britain – Art of the Garden
The Art of the Garden exhibition, held at Tate Britain, explored the relationship and the impact of the garden on British art over the last two hundred years. Working directly with their internal communications team we helped with the design development and implementation of the exhibition.