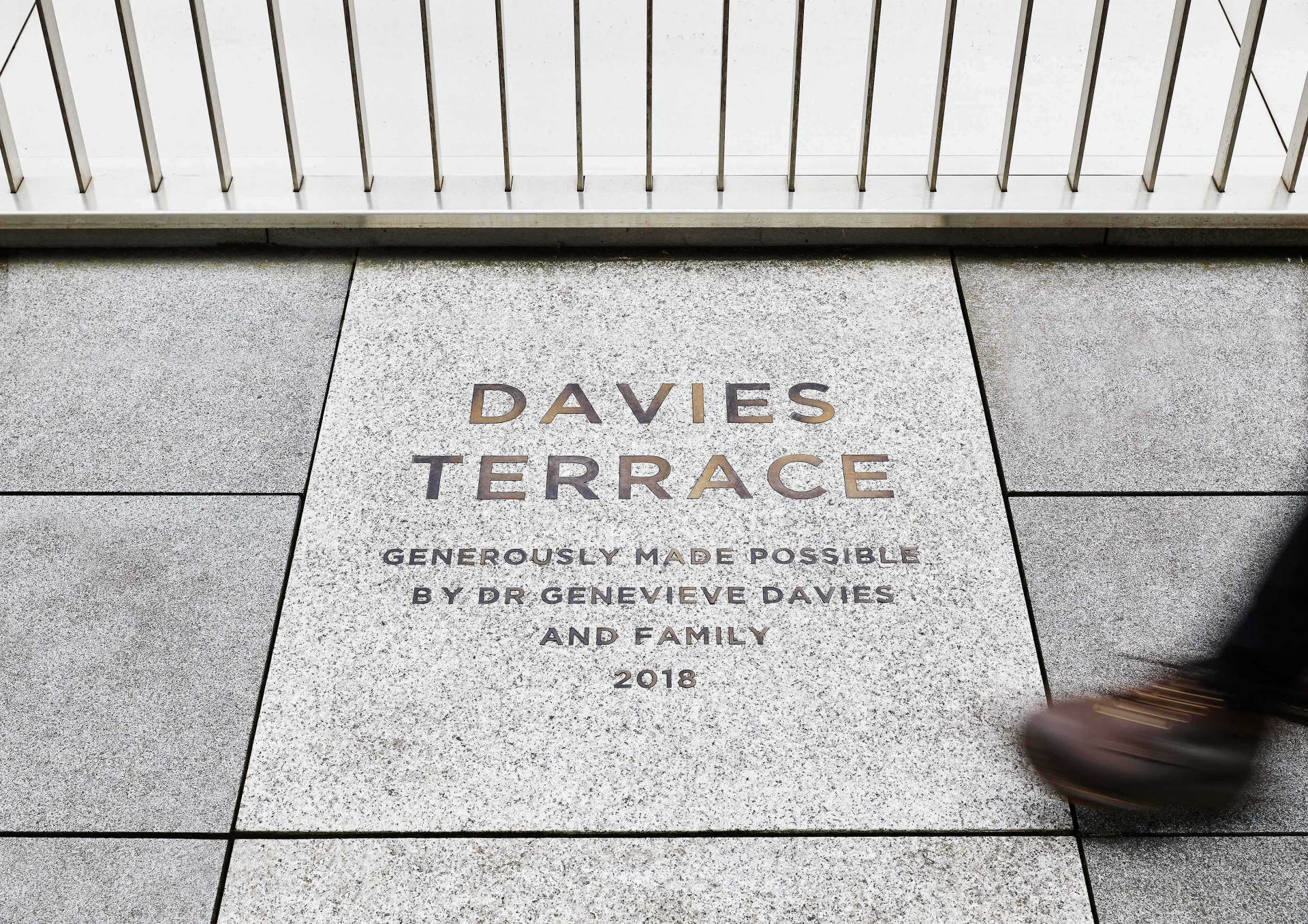 Different perceptions
Donor recognition is a great way to distinguish the generosity of philanthropy. They immortalise the donors in a respectful and reverent manner to ensure future generations remember the gifts of the past.

The financial impact of lockdown and COVID-19 on the arts points towards a cultural shift in terms of funding. With other areas – such as furlough, business support and healthcare – naturally taking precedence for the foreseeable future, where the arts are concerned, are we likely to see a shift towards a more Victorian funding model? One where large institutions are increasingly dependent on wealthy donors rather than government programmes?

Design challenges
The biggest design challenge is how reverent should donor recognition be? Is it okay to be modern, quirky and individual in the way you display donors names and organisations? In a way, donor recognition is also a memorial of sorts, commemorating the contributions of individuals or organisations for posterity – posthumously: particularly where older donors are concerned.

Unlike other commemorative design pieces, donor boards have a dual duty: to honour patrons whilst maintaining an ethical responsibility to the public. Sometimes those benefactors do not always maintain the reputation befitting their significant and generous donations – or society's collective response changes (think of recent events involving the statues of philanthropic slave traders). They need to be futureproofed against any unforeseen imbalance between donors and their deeds.

Final thoughts
Whichever way you look at them, it seems that contemporary donor recognition requires new thinking.

They need to be versatile – while giving the appearance of permanence in a way that's consistent with their historic and cultural surroundings.
They must communicate a clear message – and demonstrate sensitivity to any subtext.
They need to be understated enough to be socially acceptable, yet striking enough to be noticed.
They must react to society's changing values and also authentically connote a given time.
After creating donor board designs for a number of clients – such as the Royal Opera House and the Royal Academy of Music – and being asked to work on a few more, we know all of this is easier said than done. Take a look at the donor board designs we created for these projects and judge for yourself!