Respecting a cultural institution
The National Theatre Together fundraising campaign began during the lockdown. It started in response to the pandemic to preserve this national and cultural institution. The response to the NT Together campaign was phenomenal, raising vital funds for the NT's collaborative work with theatre-makers and communities for young people and audiences everywhere.
Referred to Endpoint by the Royal Academy of Music, the NT sought something bespoke and high-quality to recognise the landmark and vital fundraising efforts. The new installation had to celebrate donors' contributions whilst seamlessly integrating with the modernist interior. Any new intervention also needed to have a minimal impact on the listed board-marked concrete used throughout the Sir Denys Lasdun building.
Creative concepts for historic setting
This restriction was a catalyst for our creative thinking around possible solutions. Our experienced donor board team drew upon their experience from previous projects to define potential routes. The process started with us understanding the NT's aspirations and turning these into creative possibilities. From the outset, they agreed with us that the installation didn't need to conform to the traditional donor recognition format placed on a wall.
We offered the client several options based on their aspirations and project objectives. Our 'Luminaire' concept was a lighting installation that took the design off the wall. This drew on Lasdun's analogy of the interior spaces being dimly lit caves, but also took a pragmatic approach of being sensitive to the building fabric.
The circular design would hang from the ceiling, reflecting the form of the Olivier theatre, the largest of the National's three theatres and its connotations of democracy and people coming together. The design is experiential, its craftmanship, presence and details can be appreciated from a distance, whilst the scale enables people to step inside it and read the names of donors. Needless to say, it was the design that won out.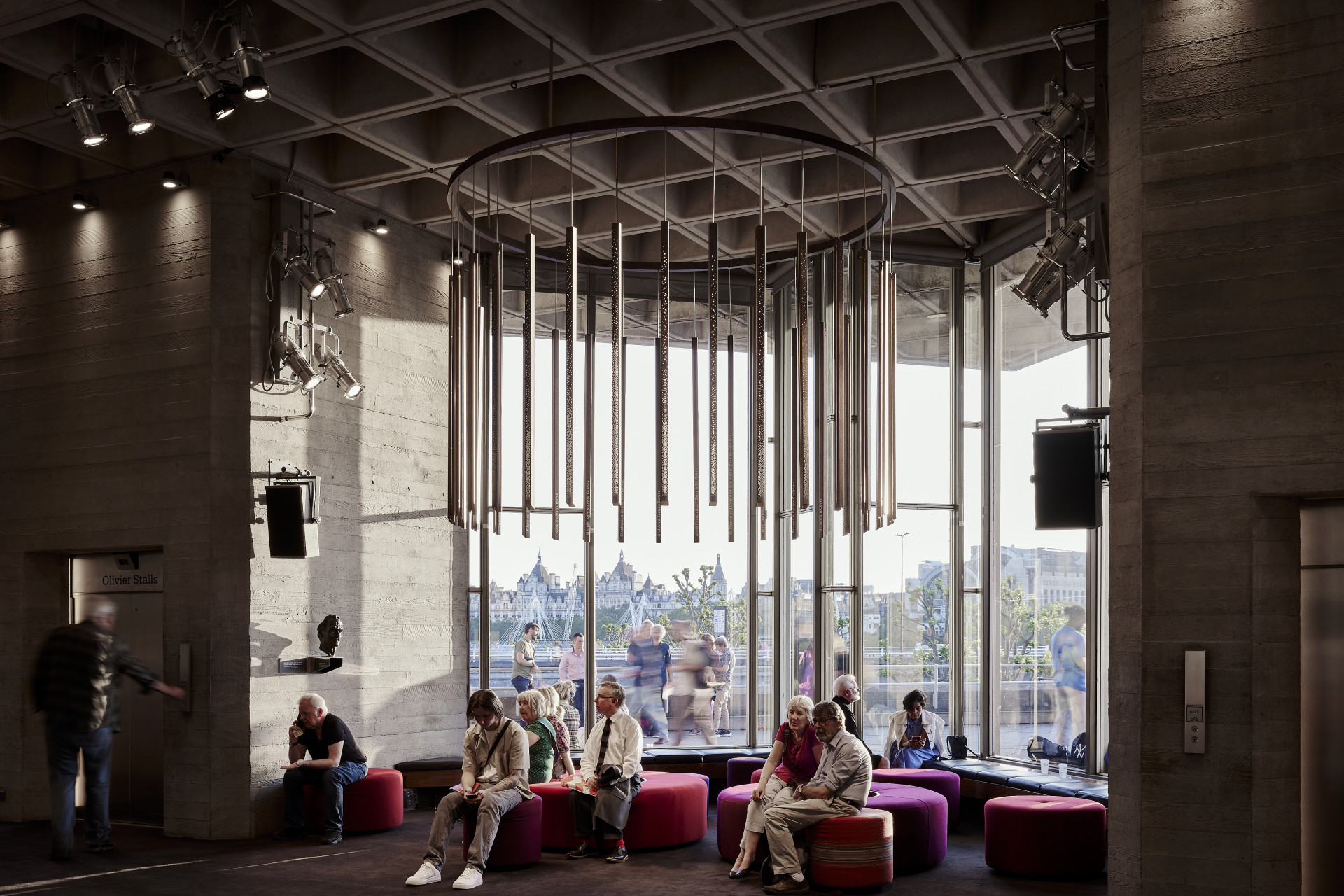 A circular solution
We brought the 'Luminaire' concept into a reality by crafting it from hand-finished aluminium to match the NT's existing architectural palette and evoke the idea of candle flames with integrated illumination. Alongside the bespoke finish, there was also no need to break the fabric of the walls. At the same time, we created something experiential to engage the audience.
Installed, the installation resembles a work of art that demands to be looked at and responded to. It also gives the new donor board prominence from outside the building – and a beacon-like focal point.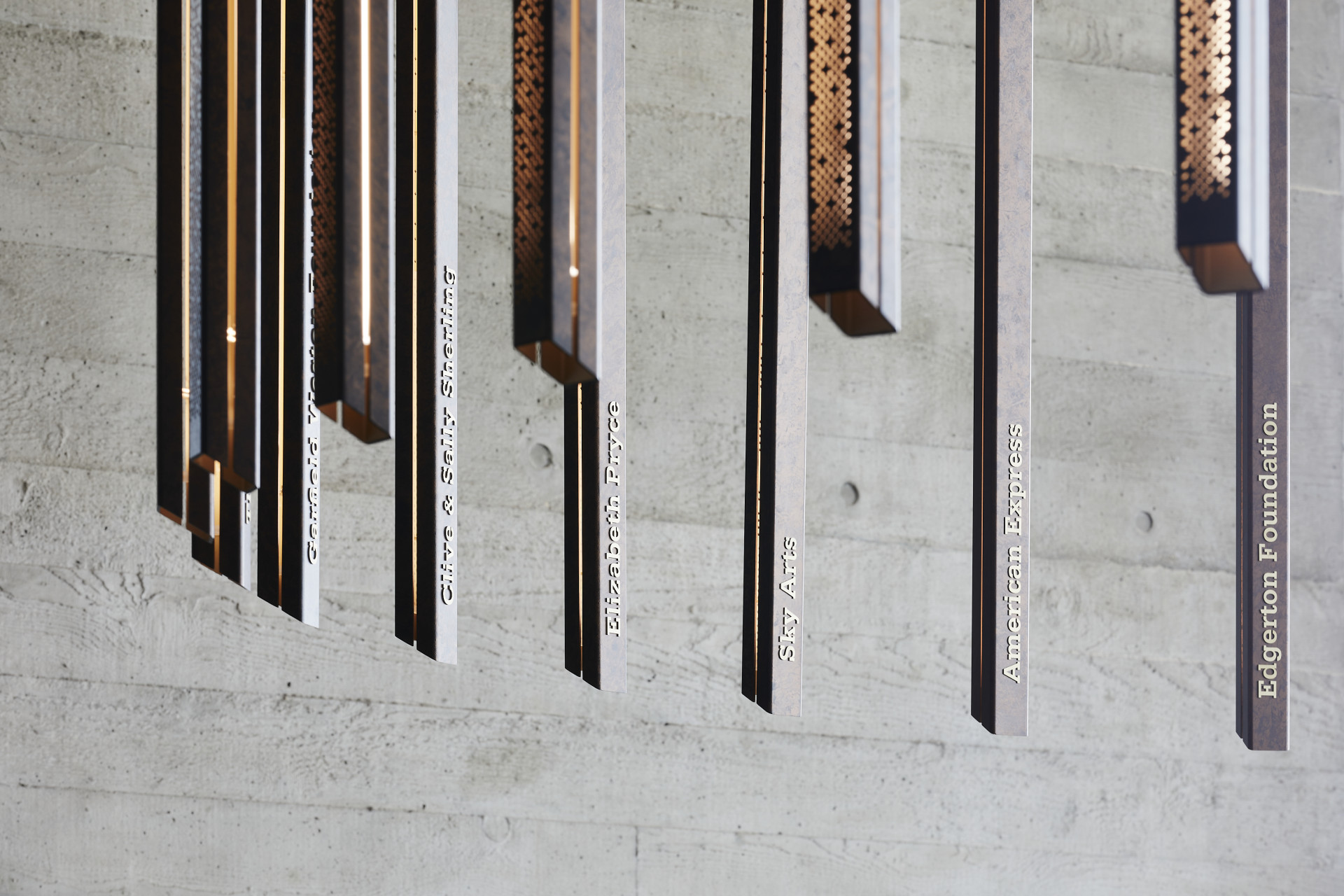 A work of art
Our close working relationship throughout the project with the NT allowed us to achieve their aspirations and project objectives and create a work of art. Ultimately, our off-the-wall 'Luminaire' concept design gave them flexibility and dual purpose.
Our newly designed donor board was unveiled to named donors by the theatre's Director and CEO, Rufus Norris, who called our final work 'a work of art'.