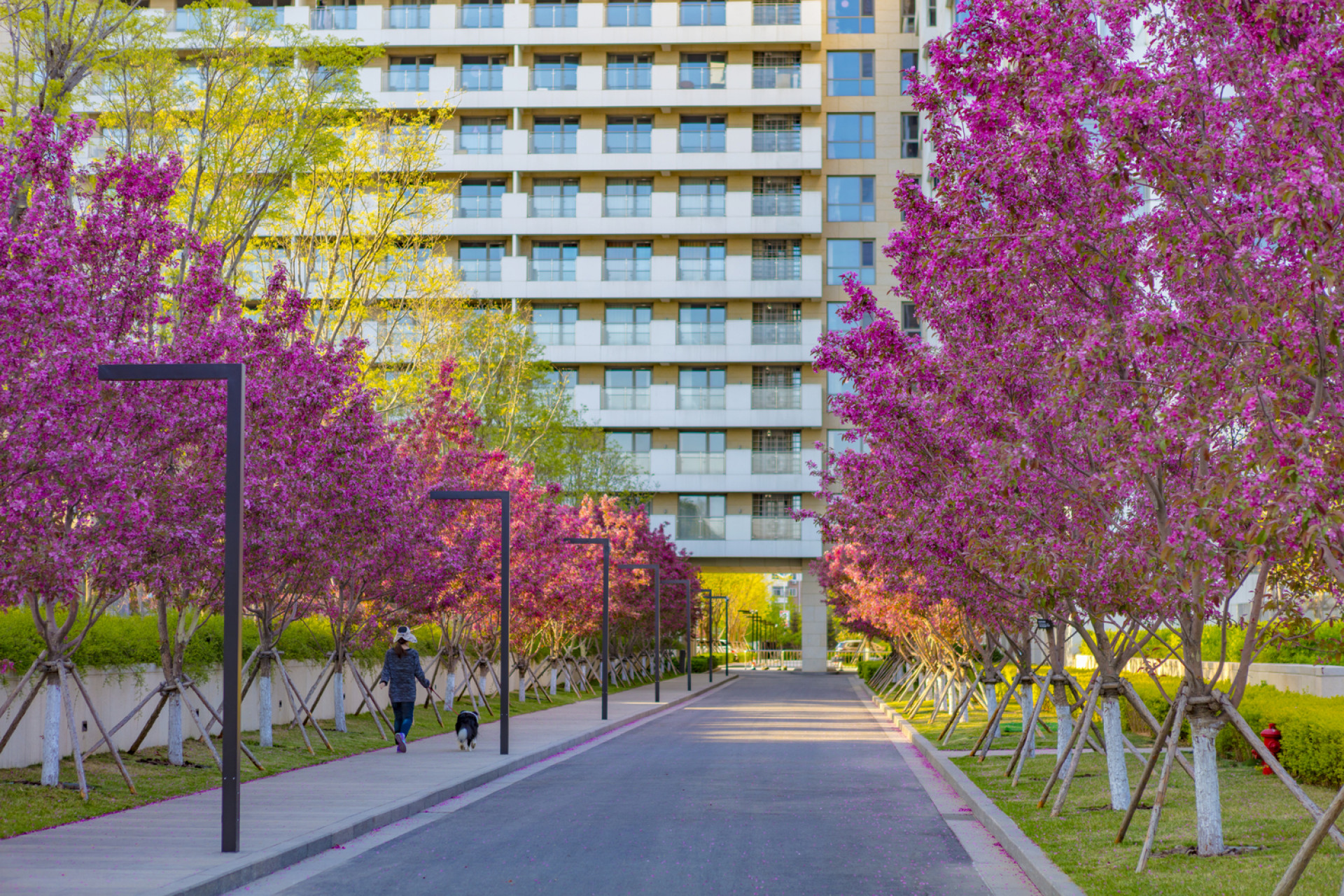 Connecting city and shoreline
Organised around a beachfront boardwalk running north-south, and an east-west spine connecting the communities with the beach, the complex contains 2,500 residential units and almost 60,000 square feet of beachfront retail space. Rather than separating the city from the water's edge, like other waterfront projects, Golden Dream Bay connects the two, with both spines providing daytime and nighttime activities.
With geometric shapes softened by gardens and terraces, the towers also incorporate large urban windows, framing views, and fostering a sense of openness. The central challenge was to create a wayfinding system and signage that helped pedestrians and drivers easily and conveniently navigate in and around the towers. The wayfinding system is needed to ensure a smooth traffic flow and avoid congestion, with clear and concise directional information positioned in the users' line of sight, to assist with decision-making.
The associated drop-off and parking points of both towers needed visible directional signage to aid drivers entering and exiting the complex. This was further complicated by the need for separate entrances and exits for visitors and guests, with each tower subdivided into blocks, with multiple lobbies for each block.
Functional and fitting in two languages
It was clear from the start that the dual language signage needed to be easily read in both English and Chinese, and therefore needed a font that worked well in either. The materials also required a premium feel – in keeping with the desirable location and residences.
We initially put forward three design concepts: Harmonious Integration, Architectural Elegance, and Refined Contemporary. The chosen concept was a slightly refined version of Concept 1 – Harmonious Integration. Both the client and architects liked the integration and simplicity of the design, complimented by a premium material colour and finish. This helped to convey the development's positioning as a quality yet affordable housing development and community.
Contact us to discuss how Endpoint can provide a wayfinding and signage solution for your residential or commercial project from our Singapore studio.