Supporting internal teams
Our role was to support Hikma's internal teams and help bring the new identity and messaging to life across multiple facilities around the world. However, due to budget and time constraints, the client's strategy was to develop new corporate signage design centrally and distribute guidelines and specifications to international teams – to implement with local contractors.
A pragmatic approach
To make this happen effectively, we employed one of Hikma's key principles of "simple and modest design' to guide our own approach. We kept sizing modular, plus fabrication techniques and materials were stripped back and made as pragmatic as possible. We chose paint, vinyl and illumination options – making sure they were available from global OEM suppliers with distribution networks in Hikma's key regions. This ensured the product family was easy to reproduce to an acceptable quality by virtually any signage contractor in the world.
Whilst it was important to reproduce consistently high-quality signage, selecting where it should be placed and what it should say – across a diverse estate of large manufacturing facilities, high-end offices, and R & D facilities – was a different kind of challenge. Our team's experience in interpreting and producing wayfinding guidelines to help local teams make the right choices for their individual sites was critical.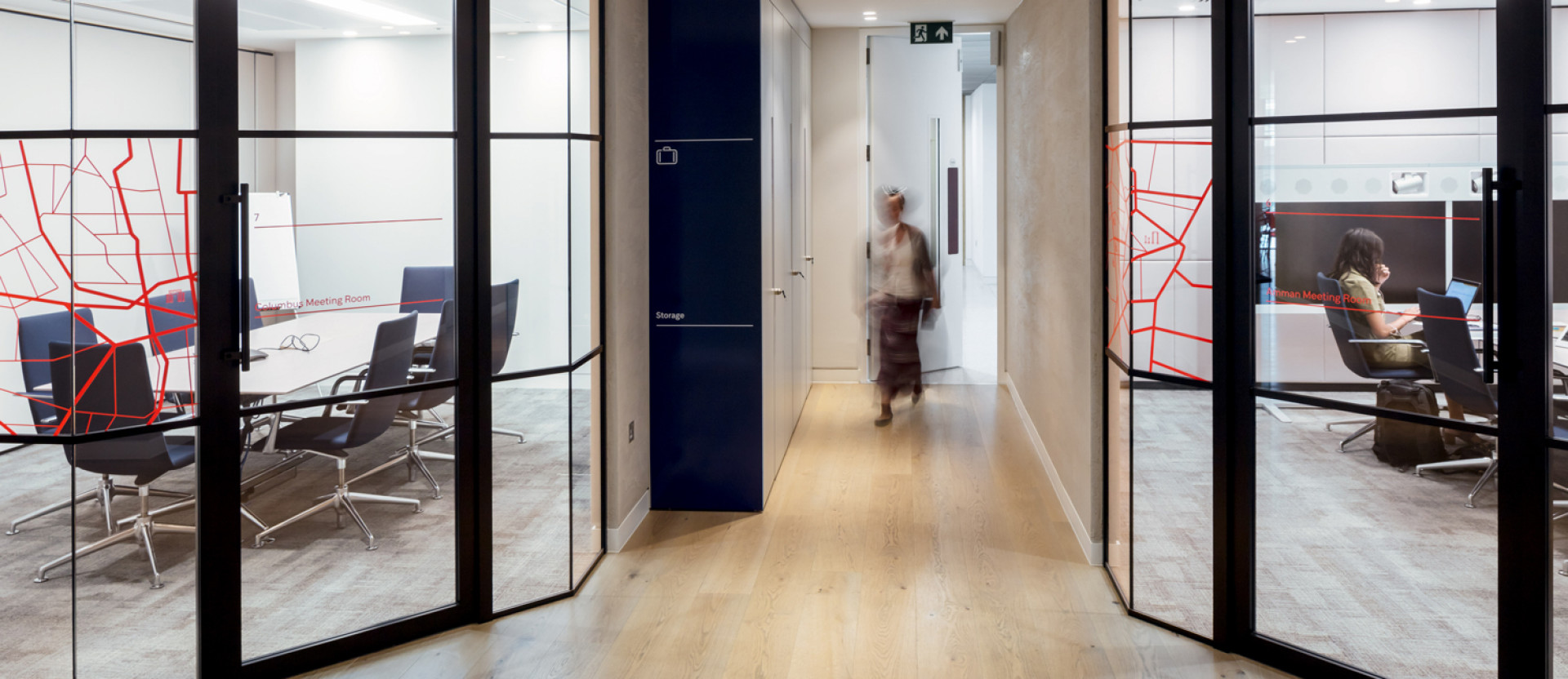 Brand launch
We were also grateful for the opportunity to test our thinking when we were asked to implement the new facilities branding at Hikma's UK and US headquarters, as part of the brand launch programme.
Overall, this was a fast-paced project which saw us balance design ambitions against the practical constraints of a tight budget and unknown supply chain. Progress is encouraging; the brand launch was successful and the rollout at Hikma's facilities is seen as a major improvement and has great internal feedback.