Intimately better access to groundbreaking Theatre
Nevermore than four rows away from an actor, the auditorium of this not-for-profit theatre has a capacity of just 251 – creating an unparalleled and thrilling experience for theatre-goers. That sense of intimacy extends to the bar areas.

A key element of the new redesign was to improve community engagement. In fact, this was very much a project about opening up the space to make it accessible for a wider audience type, and more appealing to the local community and city workers.

Rather than a complete re-modelling, the focus was on refreshing what was already there by exposing and accentuating features of the building's former past. But how do you peel back the past to prepare for the future?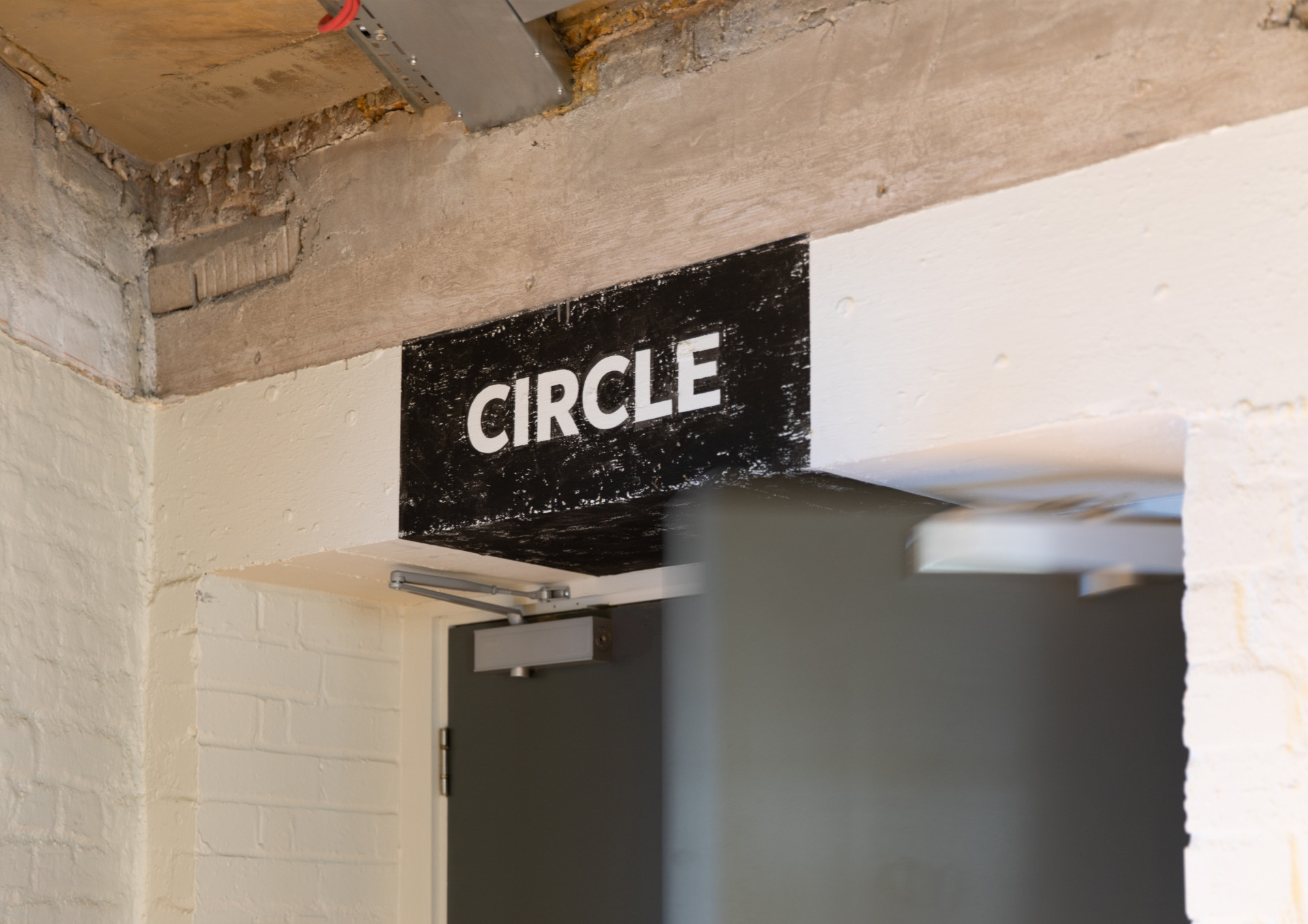 Ghosts of the past with messages for the future
Refurbishment work focussed on opening up the building to make it more versatile and inviting as a public space, whilst acknowledging the building's industrial heritage as a hop warehouse, and later as a banana ripening store.
So, our central design concept for the main navigational signage grew out of the idea of 'ghost signs' – signs from the past directly hand-painted onto the building. The 'ghost signs' idea tied in with the overarching concept of 'peeling back the past' to expose the history of the building whilst refurbishing it for modern audiences to move more easily between the front of house spaces and into the auditorium.

Alongside the signage, large-format images of past and present productions were directly pasted onto the building, like those on a billboard. This added to the sense of intimacy as the large images filled small spaces. For future productions, we utilised simple banners around the front desk, which can be easily changed as needed. We also created a new donor board – honouring patrons by adding their names to the wall in the reception area, taking its cue from the theatre's surrounding aesthetic.
Endpoint was involved with the project from start to finish, and we engaged in a very collaborative way with each of the stakeholders. So it was satisfying to see the project come together, and the space reinvigorated when the theatre reopened.