1. Identify other wayfinding schemes that might have an effect on yours
It's important to gain an understanding of whether schemes, such as Legible London will need to be adopted. Knowing this at an early stage in the process will help to avoid wasting time and will ensure that your development and adjacent public realm links with the surrounding areas effectively. You need to ask yourself, how does another wayfinding scheme in the surrounding area refer to local landmarks, such as transport hubs? An understanding of this will be key to creating a well-connected development.

2. Be user-focused – think about the end users and their journeys
You know your development inside out, but when developing a wayfinding scheme it's important that you take a step back to focus on the requirements of the different users. Wayfinding should be primarily designed with visitors in mind, after all, residents or tenants will get to know their routes over time, and on most occasions will be shown where they need to go when moving in.

3. Make wayfinding an integral part of your placemaking strategy
Many property developers have now realised that the success of their developments relies greatly on the ability to create a sense of place. After all, no-one wants to live in an empty neighbourhood. Creating a sense of place can be done architecturally through the creation of a well-thought-out public realm, keeping in mind the needs of the local community and by integrating art pieces and sculptural interventions.
Wayfinding has a big part to play in ensuring spaces are well-connected and effectively signposted. Naming destinations, creating efficient routes around the site, and providing details of how to connect to the local transport network, are just a few of the things we do to ensure that buildings become places people can use and enjoy visiting.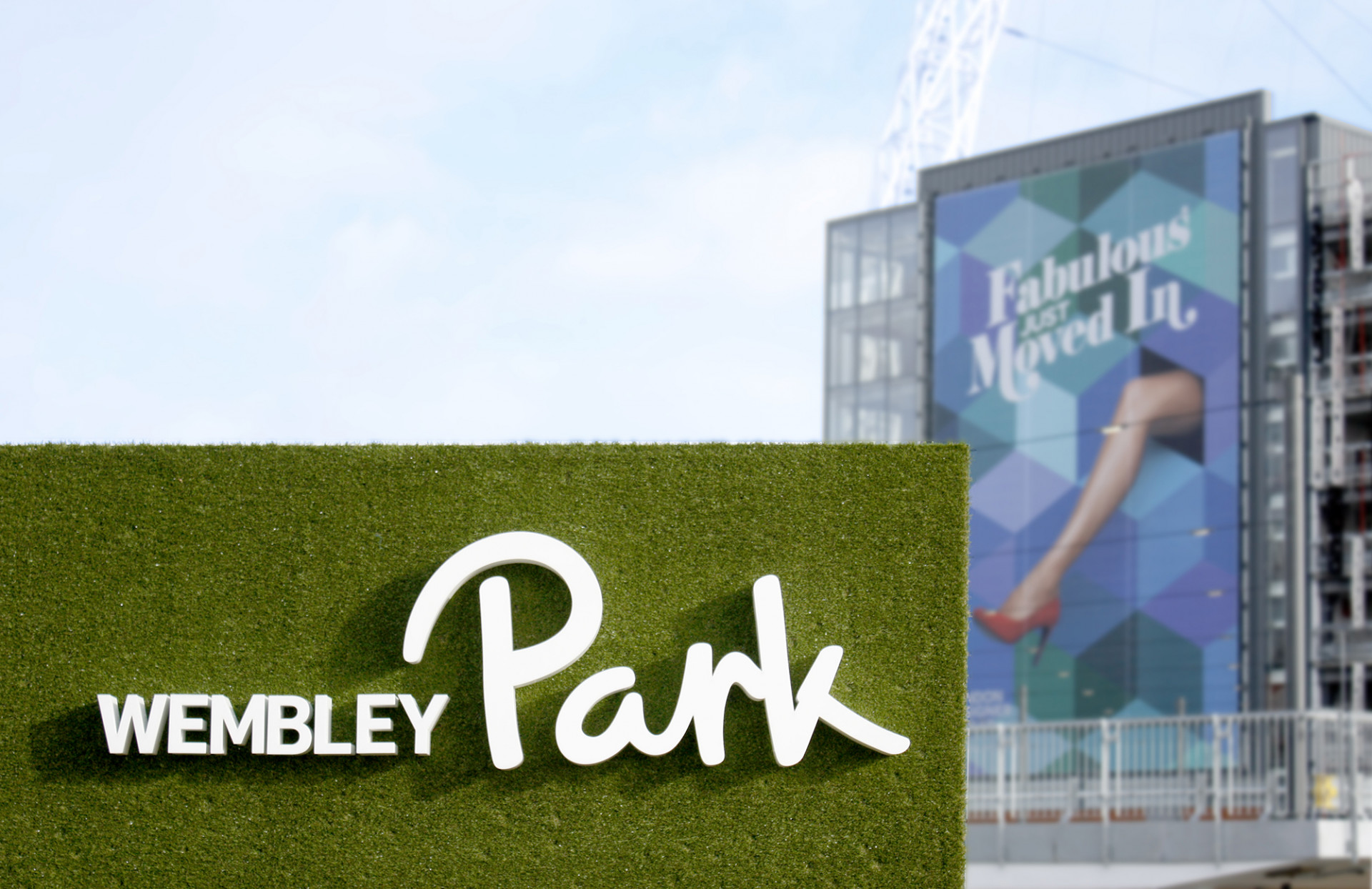 4. Less is more
The aim of any great wayfinding scheme should always be to distil the information needed to navigate from place to place, down to the least amount of signs possible. Using progressive disclosure, we offer every user the right information at the right time, meaning that signs appear uncluttered, relevant and easy to read.

5. Getting out is just as important as getting in
Routes out of buildings are key to first-time visitors, as they are most likely to forget which route they took when they entered the building or the site.

6. Integrate into the landscape and coordinate with lighting
To ensure that your scheme feels well considered, it's crucial that your wayfinding consultant works closely with the landscaping team, ensuring that where possible signage can be integrated into street furniture and co-ordinated with lighting elements.
7. Prioritise the 'big ticket' items like apartment numbers
This is the sign type that you're likely to need the most of and will have the most impact on budgets. Make sure the design works and that it can be produced at the quantities required and at a price that doesn't blow all of the other signs out of the water.
8. Marketing brand Vs wayfinding & placemaking
More often than not, a marketing plan and associated printed branding materials are now developed alongside the building itself, but what works as a marketing brand and in brochures doesn't always work well within the built environment. There are other considerations to take into account including legibility, materiality, and local context. It's worth reviewing whether the brand collateral that has been developed works in the long term for wayfinding purposes when applied to your buildings. In the end, the buildings will be around for a long time to come.
9. Consider future maintenance
Over time communal spaces will need to be redecorated. A well-thought-out signage specification will allow for signs to be removed and replaced or painted around when the time comes.
10. Employ a dedicated wayfinding consultant
Just as your architect will be focused on the building and your branding consultant will be focused on positioning the development perfectly within the marketplace, a dedicated wayfinding consultant, such as Endpoint will focus purely on creating a wayfinding scheme that aids movement and creates the all-important sense of place that's required from a new building or development.