Help people navigate the network with ease
Commissioned by the Roads and Transport Authority (RTA), we were asked to create a consistent wayfinding experience, in tune with the messaging and branding of the connecting Dubai Metro. Working in close collaboration with the main contractor Besix, we created the wayfinding strategy and sign design across all 11 tram stations and the depot.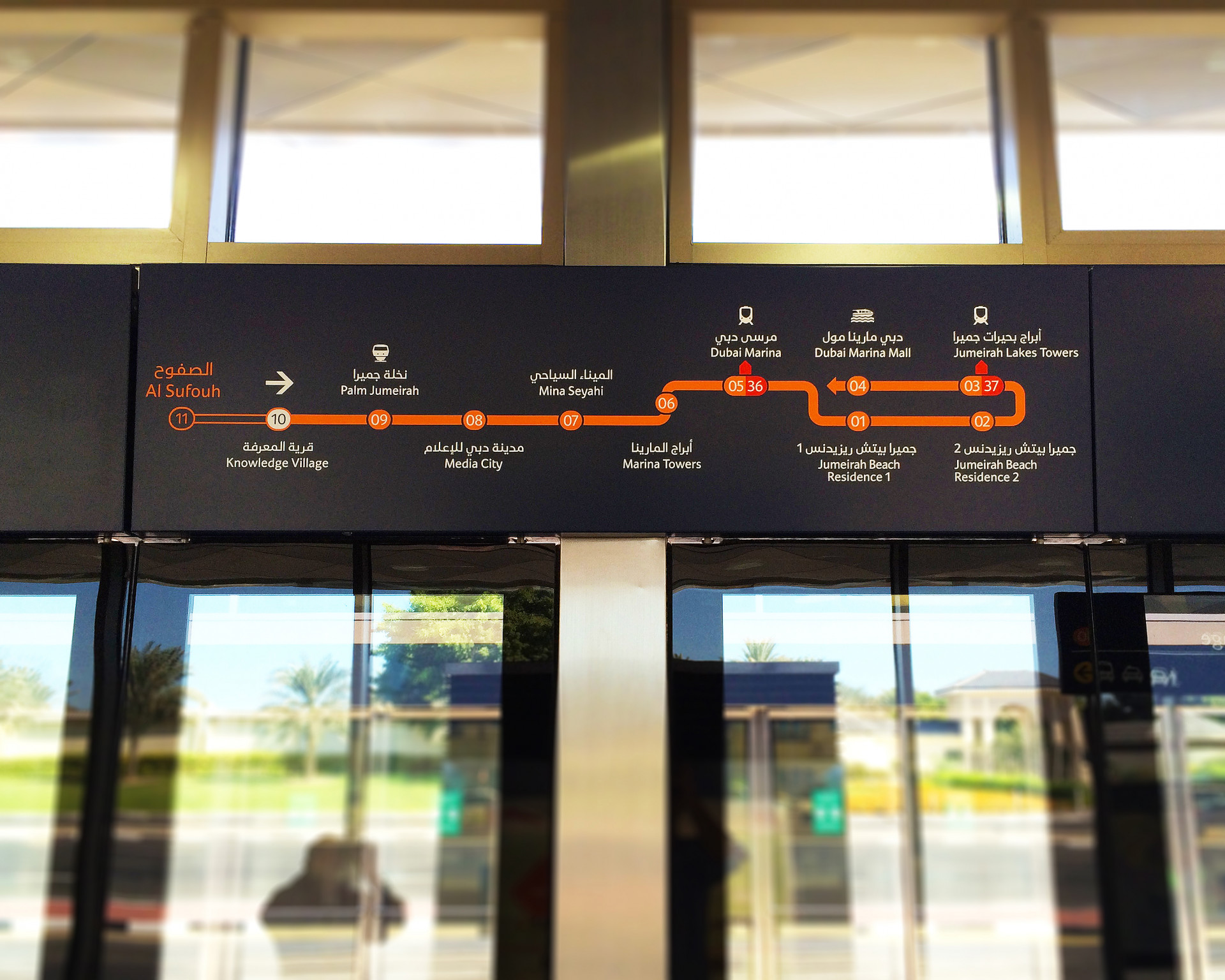 Ironed out complexities and delivered ahead of schedule
Interpreting the existing Metro guidelines to work for the tram system, we created a consistent wayfinding experience. We designed and engineered all signs types for the sign family, line maps and advised how the complex Metro interchanges could be communicated clearly without causing confusion to passengers.
We studied the footfall for each station to inform our strategy, and included a 400m radius for each station to make sure signage was pedestrian orientated.
A highly collaborative project, we held workshops with the client and project team to smooth out complexities, agree solutions and hit the delivery deadline brought forward by over a month.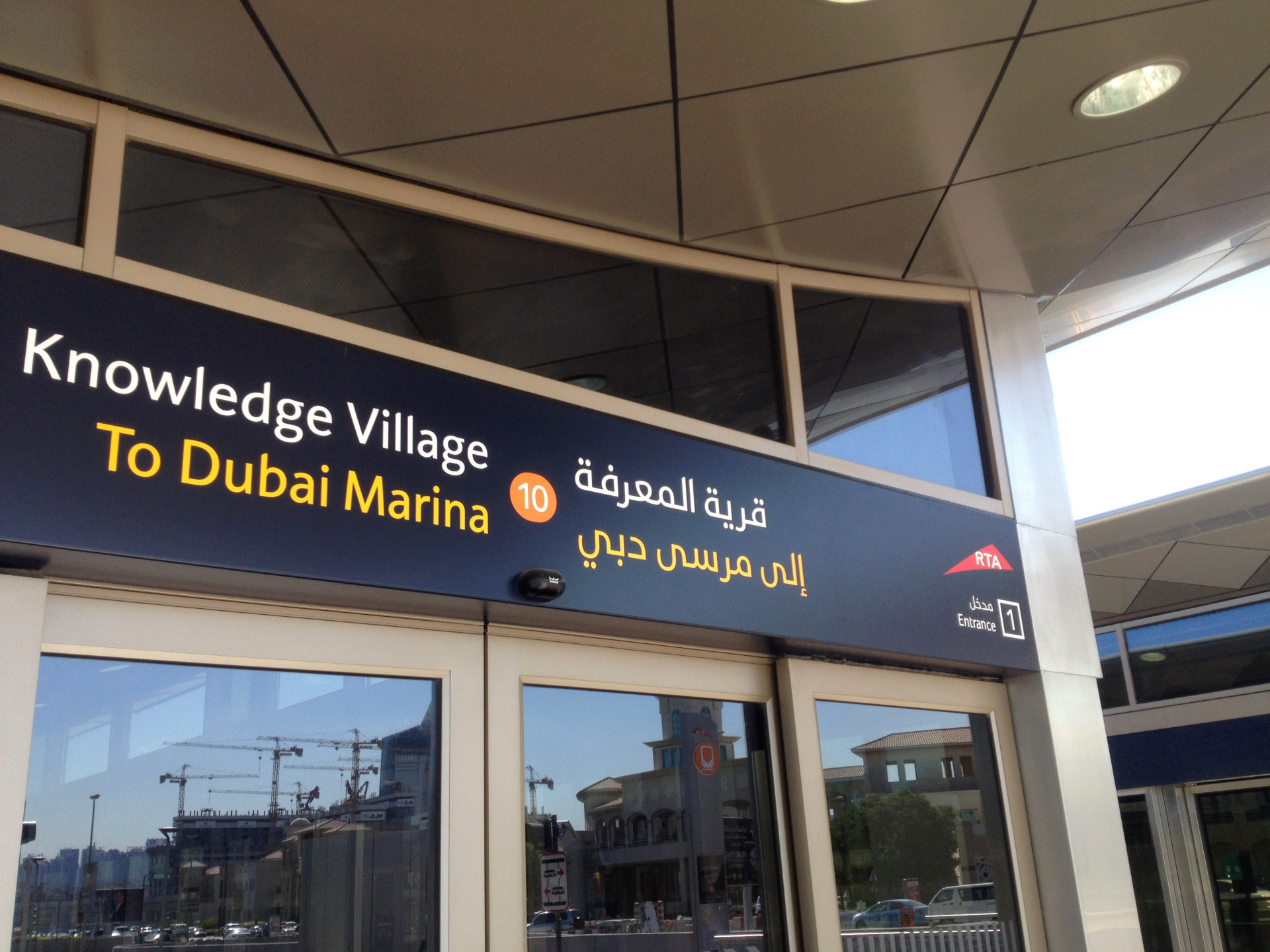 1 million passengers in the first 100 days
Opened to the public in late 2014 by His Highness Sheikh Hamdan bin Mohammed bin Rashid Al Maktoum, passenger numbers have been higher than expected, with numbers still climbing.
The network has connected out of reach neighbourhoods and eased congestion on the roads. In time, it is expected to boost tourism and the local economy.