Creating A Sense Of Place
Historically, the Broadmarsh Shopping Centre was renowned for being an awkward site, a cut through to the bus station, and a destination without a sense of place. Constructed in the 1970s, it started to feel its age in the nineties.
At the same time, it was a major gateway into Nottingham, ripe for development, and ultimately an exciting and ambitious project to be involved with. Endpoint had four clear aims for the concept:
Bringing the intu values to life
Creating a sense of place
Creating an experience, and joy for customers
Making people feel proud of their history
Concepts Inspired By History
After a detailed site analysis, Endpoint's approach to the project took direct inspiration from the area's industrial past. We presented two placemaking schemes for the new centre.

Preserve The Heritage
The first drew on the fact that, for over a century, Nottingham was the centre of global lace-making. It was the first place in the world to create an industry from machine-made lace creating a revolution in manufacturing which changed the fortunes of the area. In fact, The Lace Market is still there today.
We took design cues from the Jacquard machine, which produces textiles with complex patterns, creating designs with pixelated squares, inspired by punch cards and lace patterns. Applications included entrance facades, and other touch points on the visitor's journey. This became our Pixelated Lace concept.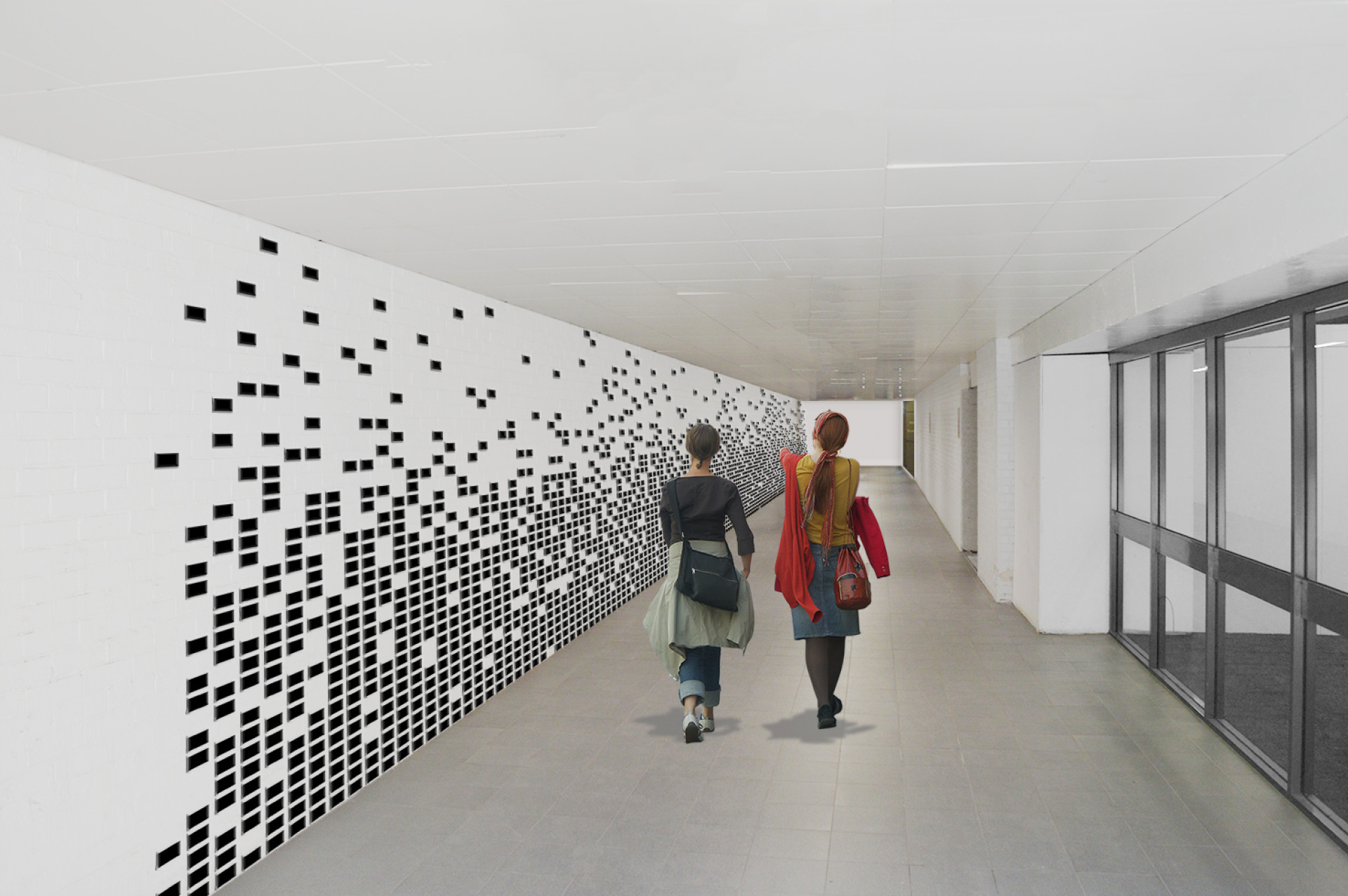 Joyful Twist
The second concept used the 'Goose Fair' as a launch pad for fun, fairground themed signage and placemaking, in line with intu's core brand value of 'joy'. Held annually at the Forest Recreation Ground, the Nottingham Goose Fair is mentioned in a royal charter from 1284, but is believed to pre-date it. Taking its name from the thousands of geese that were driven there to be sold, the event is now a travelling funfair held during the first week of October.
Taking a more playful approach, Endpoint's 'Goose Fair' concept delivered funfair themed place-making ideas including elements like spinning tea cups, and carousel horses which embody the spirit of the fair, and align with the core brand value of 'joy'.