Masterplan wayfinding in paradise
When complete, it'll be home to numerous high-end residential buildings, as well as world-class leisure, entertainment, and cultural venues – including the Zayed National Museum, the Guggenheim Abu Dhabi, and the Louvre Abu Dhabi.
Our task was to design a unique masterplan wayfinding for the entire island; to help distinguish the different areas, clearly signpost directions and indicate distances, and help draw attention to the coming attractions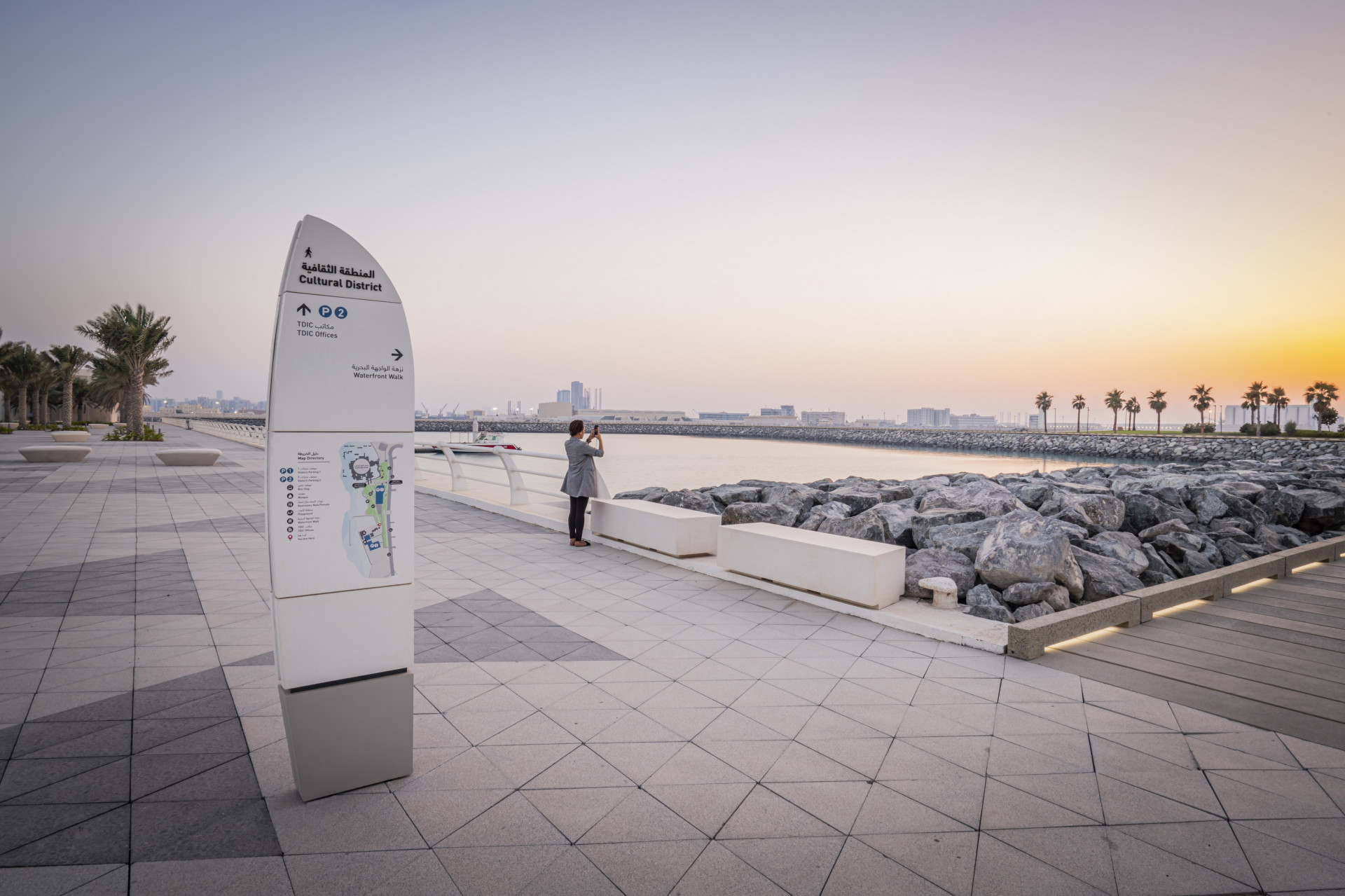 Curation, community, & consistency
Beginning our work in the Cultural District, our first step was to immerse ourselves in the environment, to uncover key issues residents and visitors could face – an exercise that helped inform our strategic approach.
To encourage future visitors to explore the district on foot; a pedestrian system was needed to help make the area easier to navigate.
However, it was also essential that we delivered something unique; that fit into the wider aesthetic – showcasing the district's flavour, whilst consistently communicating Saadiyat's high-end positioning.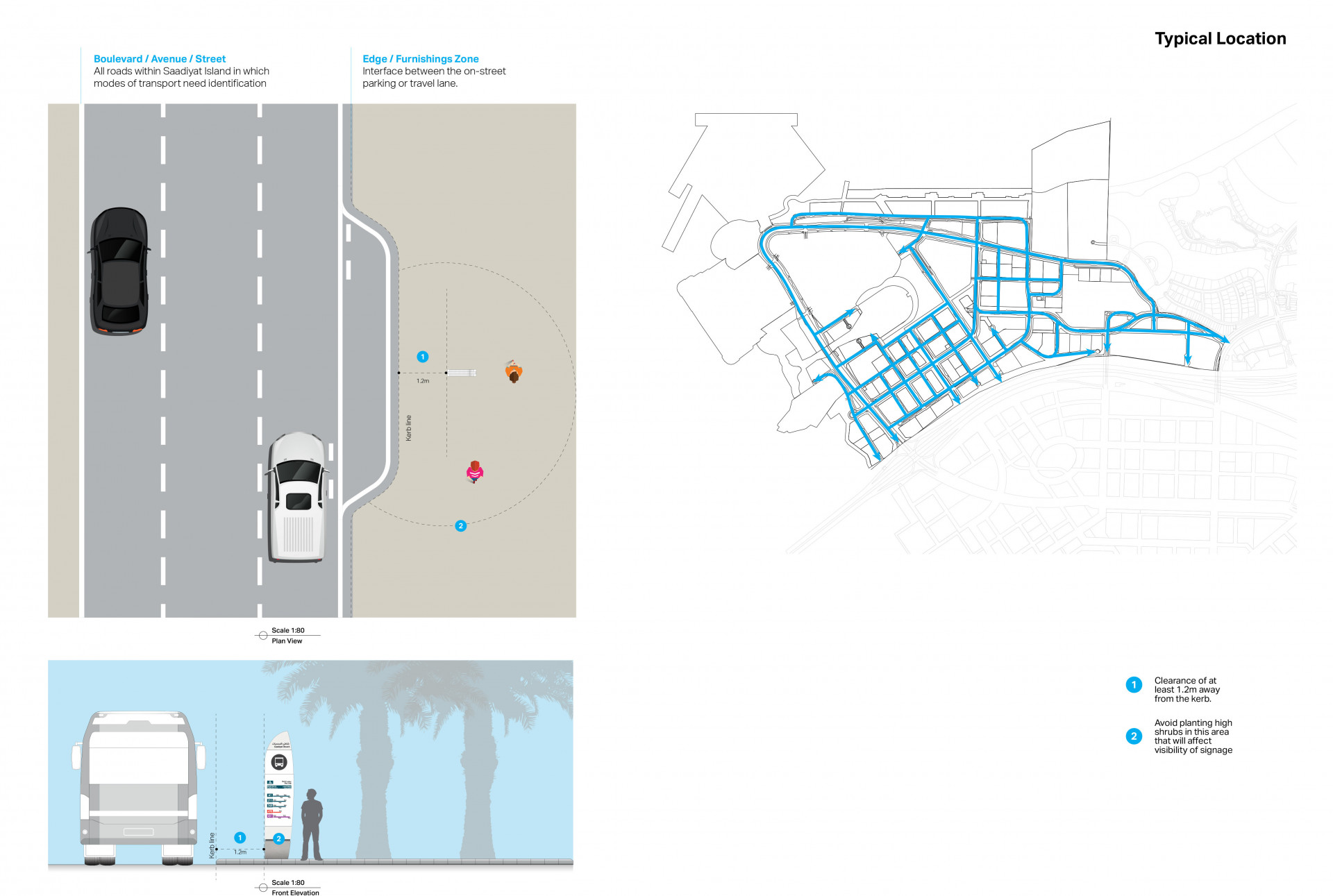 Eye-catching orientation points
Our solution was to use a distinctive theme across the entire sign family: a series of bold sail-shaped pedestrian totems located at key locations across the Cultural District.
As well as providing eye-catching orientation points, the totems provided a wealth of information including directions, maps, and walking distances between attractions and areas of interest.
While the overall impact of our work won't be evident for some time – when the entire development is complete and the wayfinding system is rolled out across the island – we're confident our efforts will strengthen the Saadiyat brand, improve overall navigation, and ultimately give visitors a positive lasting experience: creating a better connection between people and place.