A vibrant every day destination
As part of the destination naming and branding project, we were asked to look at the existing site-wide wayfinding scheme and make recommendations for improvement.
With the aim of making Wembley Park a destination for everyday, not just match day, it soon became clear that there was a need to do something quite bold to reinforce the new identity and create a strong sense of place.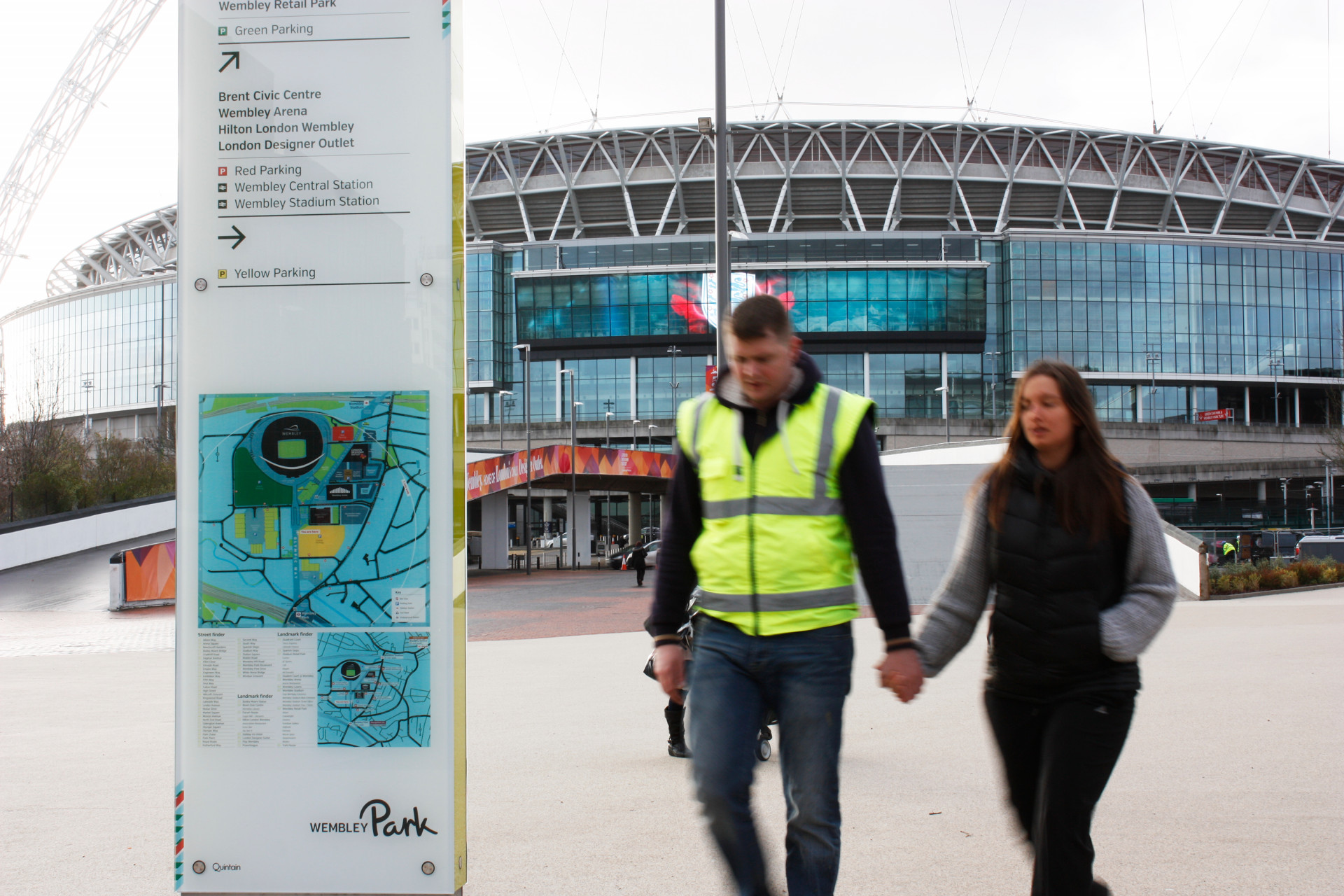 Creative concepts lifted it out of the ordinary
Working in close collaboration with Quintain and design agency Small Back Room – responsible for the identity. We designed a series of engaging and inspiring creative concepts for the signage family and landmark placemaking interventions.
The chosen design route adopts visual cues from things you would expect to find in a park, bringing greenery into areas that were grey and concrete. We wanted to introduce living walls to create an instantly memorable greeting at the main thresholds. Vibrant and earthly cues have been used throughout the directional signs, mapping elements, gateway interventions and on three 8-metre tall totem signs.
The results
Wembley Park is now known for so much more than the next-door neighbour of a major sports stadium. It is a great place to shop, do business, to live, to be entertained.
Our creative approach to wayfinding design and series of distinctive placemaking interventions has created a real sense of 'place' at Wembley Park. One that has united the various different zones within the estate and crafts memories and experiences for users.