The regions first banking merger
The first banking merger in UAE history bought together Emirates Bank International (EBI) and the National Bank of Dubai (NBD), to create the largest banking group in the region.
We advised the group marketing team on the best implementation approach for the differing and diverse branch and ATM network.
We went on to create the internal and external signage specifications and brand application guidelines. Following the approval of prototype branches we went on to manage the design and rollout of 120 branches and 650 ATM's across the seven Emirates. There were over 3500 individual elements installed in a rapid 60 day rollout.

We also managed the design and installation of two huge 9m fully illuminated logos for their iconic headquarters building on the Dubai Creek.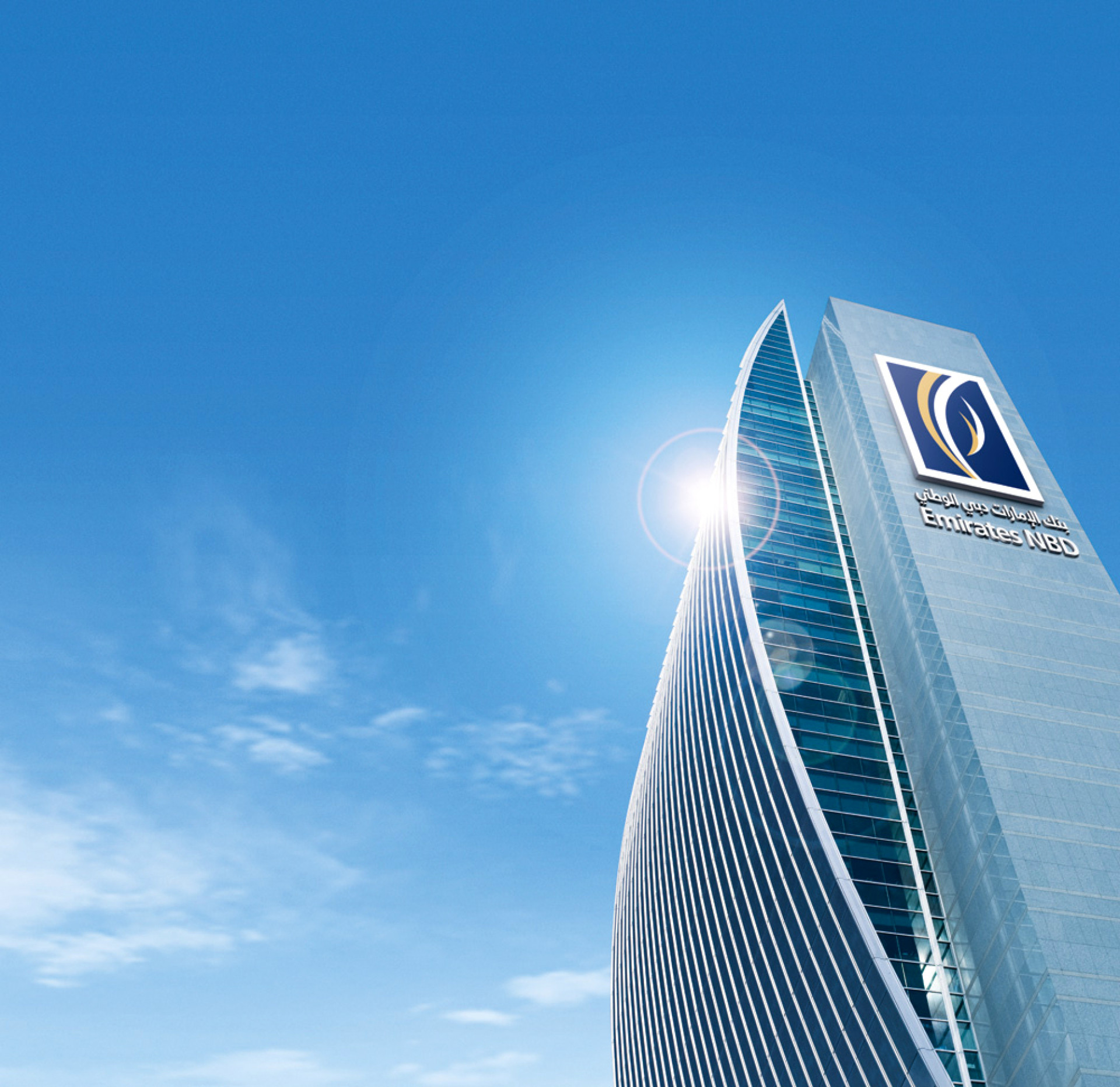 Emirates Islamic rebrand
The acquisition of Dubai Bank in 2011 was the catalyst for the re-naming and positioning of the Sharia-compliant subdivision of Emirates NBD. We managed the transition of all the corporate offices, 70 branches and ATMS to the new, Wolff Olins designed, visual identity. Our audits and site survey information helped advise the client on which of the branches were best to rebrand and which to de-brand and prepare for sale.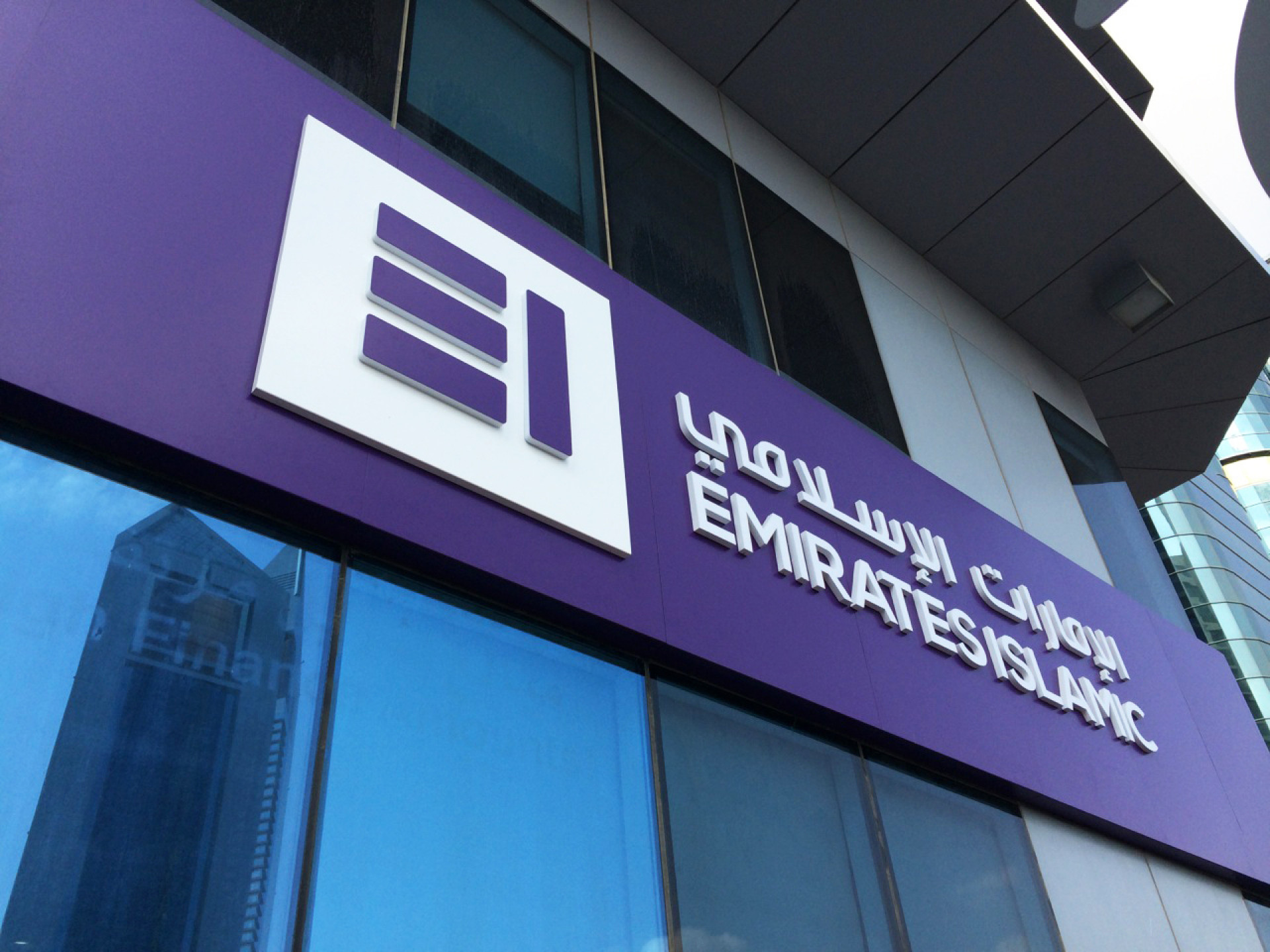 Delivered on time, every time
Large, complex, multi-site rollouts such as these, share a common approach. They involve meticulous research and planning, a fully informed, realistic strategy, fastidious project management and stakeholder engagement to make it all happen and bring it to life.

Our strategy and implementation plans involved team members from both our London and Dubai studios. Together, against challenging timescales, our teams delivered both on the ground and remotely. This included design development of signage schemes; creation of guidelines for branches, ATMs and in-branch merchandising; securing landlord, municipality and mall permissions; and managing the prototyping, manufacture and installation of signage and other branded elements. In short, an all-encompassing brand implementation approach necessary to ensure the minimum business disruption and to make the brands performed at their best in the built environment.