Untangled complexity, creating solution for over 20,000 signs
We are working within a client team that includes AECOM, Astad Project Management and the Qatar Petroleum Management Team. We have drawn on the concept behind the masterplan. Created by KEO Architects, it is derived from the shape of the Nautilus shell and the Fibonacci curve that is repeated throughout the natural world. We also took inspiration from the highly refined interior finishes designed by Woods Bagot and AECOM.
Our scope has included all public spaces and facilities throughout the development, including 10 floors of the Centre for Health & Wellness, an Auditorium, Cafeteria, Library, Media Centre, Utilities Centre, Visitors Centre and car parks.
Due to the size and complexity of the basement car park levels with each serving up to nine office towers ranging from 21 to 52 storeys, a carefully detailed wayfinding strategy identifying the different visitors and their journeys was critical.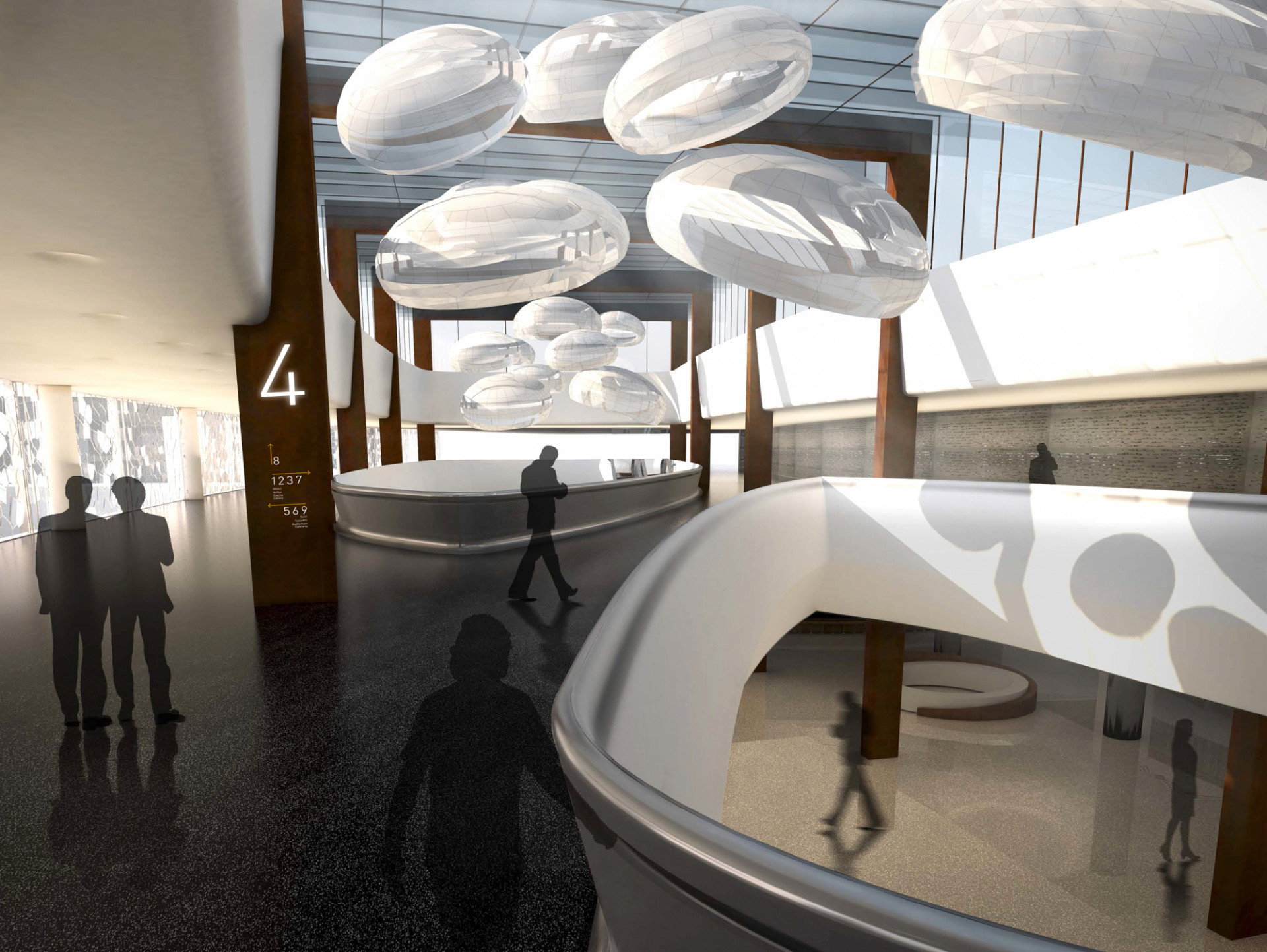 A cohesive design
We have created a wayfinding scheme that, despite the various mixed uses, creates a seamless user journey through all areas of the development.
When completed, this prestigious development is expected to help play a part in promoting Qatar as a regional business hub, as part of the country's 2030 National Vision.